How Lululemon is Utilizing Digital Innovation to Stay Ahead in Retail
---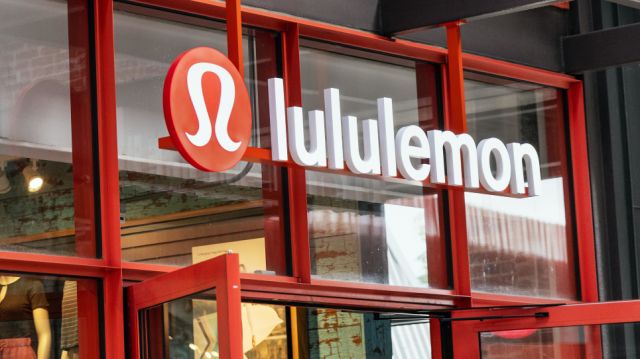 ---
Try Visional Today- Use this link to take a survey and earn $10 off your entire purchase!
Who is Lululmon Athletica?
Lululemon Athletica, is one of the leading retailers in athletic apparel with a very strong, loyal customer and fan base. The athletic apparel company was founded in Vancouver, Canada in 1998. Today, Lululemon is well known for setting the bar in technical athletic apparel inspired by promoting a healthy lifestyle. Recently, the company released its first ever global wellness index.
The number of stores continues to grow, even during the pandemic they were still opening stores in the US, Asia and Europe. In Q2 they managed to open 8 US locations, 7 stores in Asia, and 2 in Europe, and ended Q3 with a total of 515 stores worldwide.
While all of their retailer stores were temporarily closed in Q1 of 2020 due to the COVID-19 pandemic, Lululemon still managed to thrive in 2020.
FaceTime with Lululemon
During Q2 of 2020, Lululemon introduced 4 new ways to shop following the shopping trends of shoppers during the pandemic.
1. Curbside pickup
2. Virtual waitlist
3. Onmni educators - associates trained to assist shoppers in-store and virtually
4. Virtual concierge programs
Their virtual concierge services are in the form of a live 1:1 video chat experience at no cost with a trained educator. This can be done via FaceTime, zoom or directly on the web. The experience is simple, easy to book and convenient for shoppers seeking advice from experts or Educators as they call them.
Mid 2020, Lululemon decided to add new services to its roster to better engage with the shopping trends of consumers and according to their quarterly financial supplement information, this service significantly contributed to their fiscal success.
What Does This Look Like?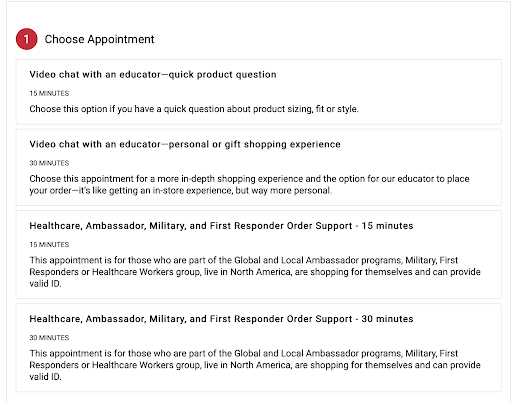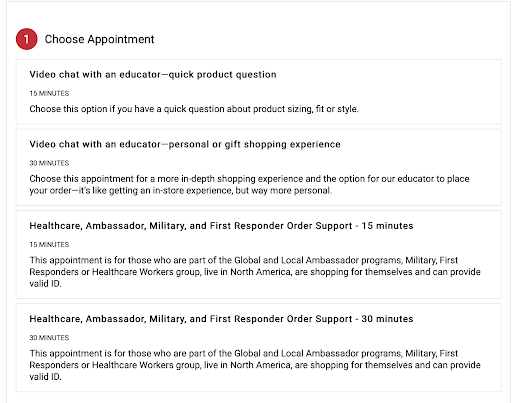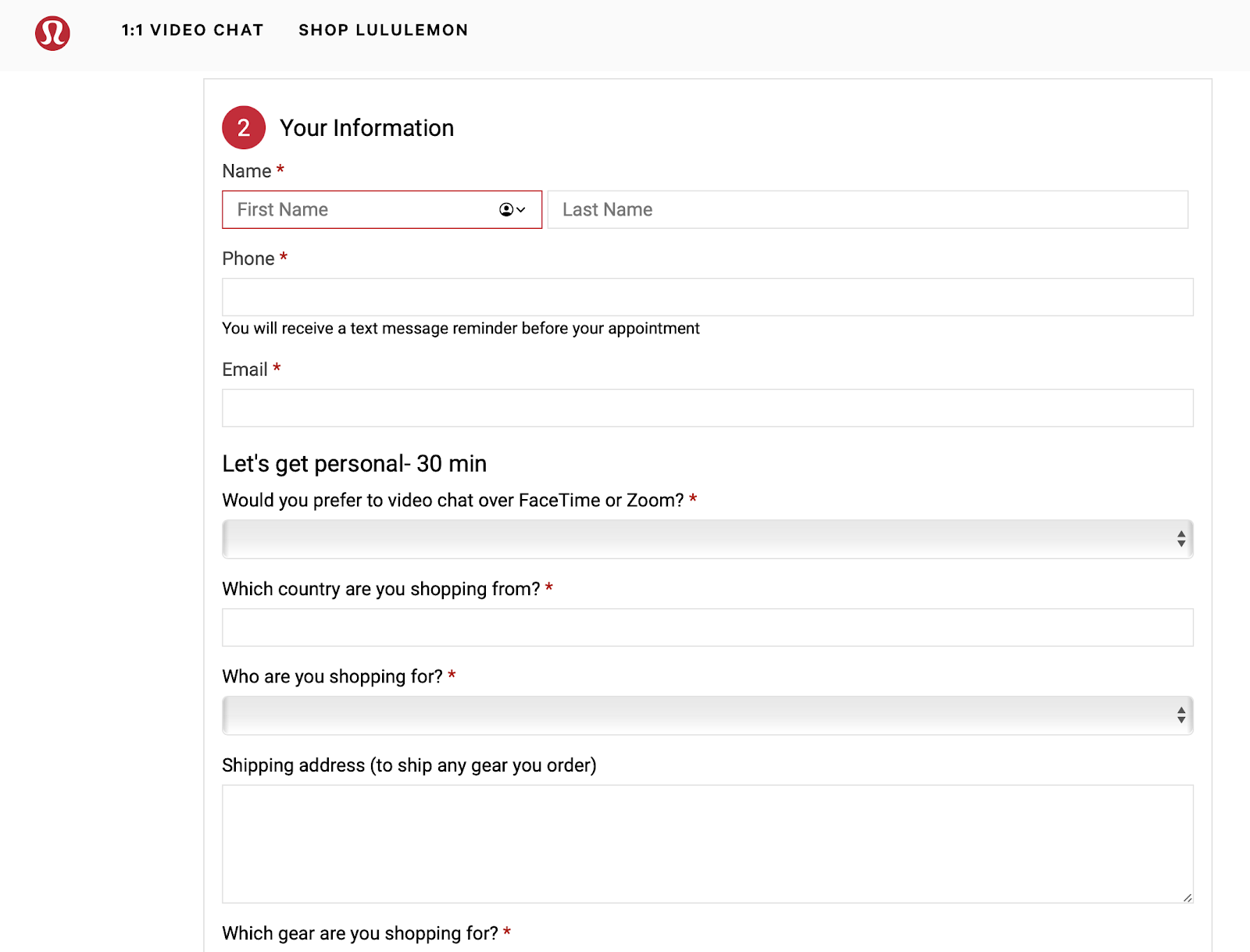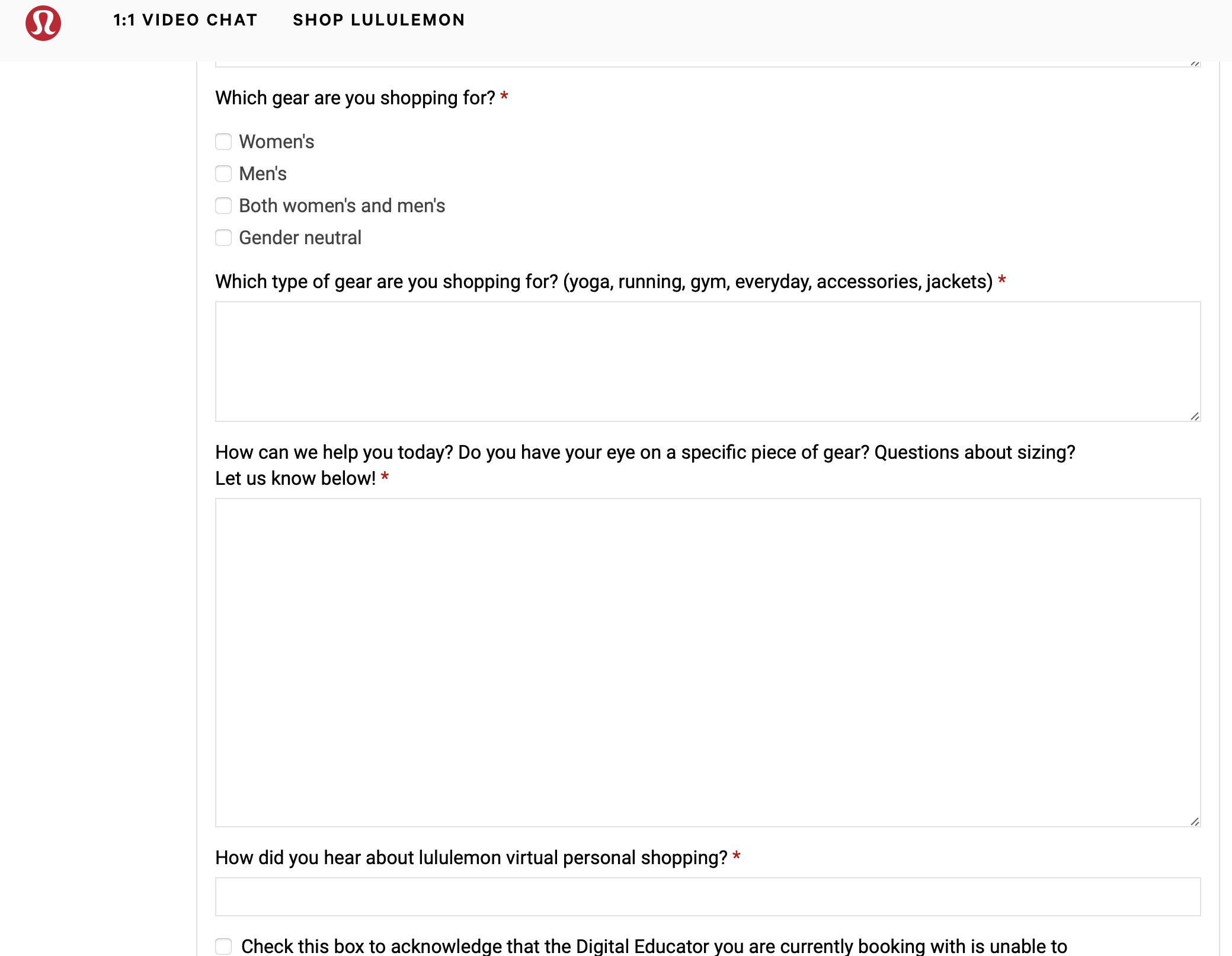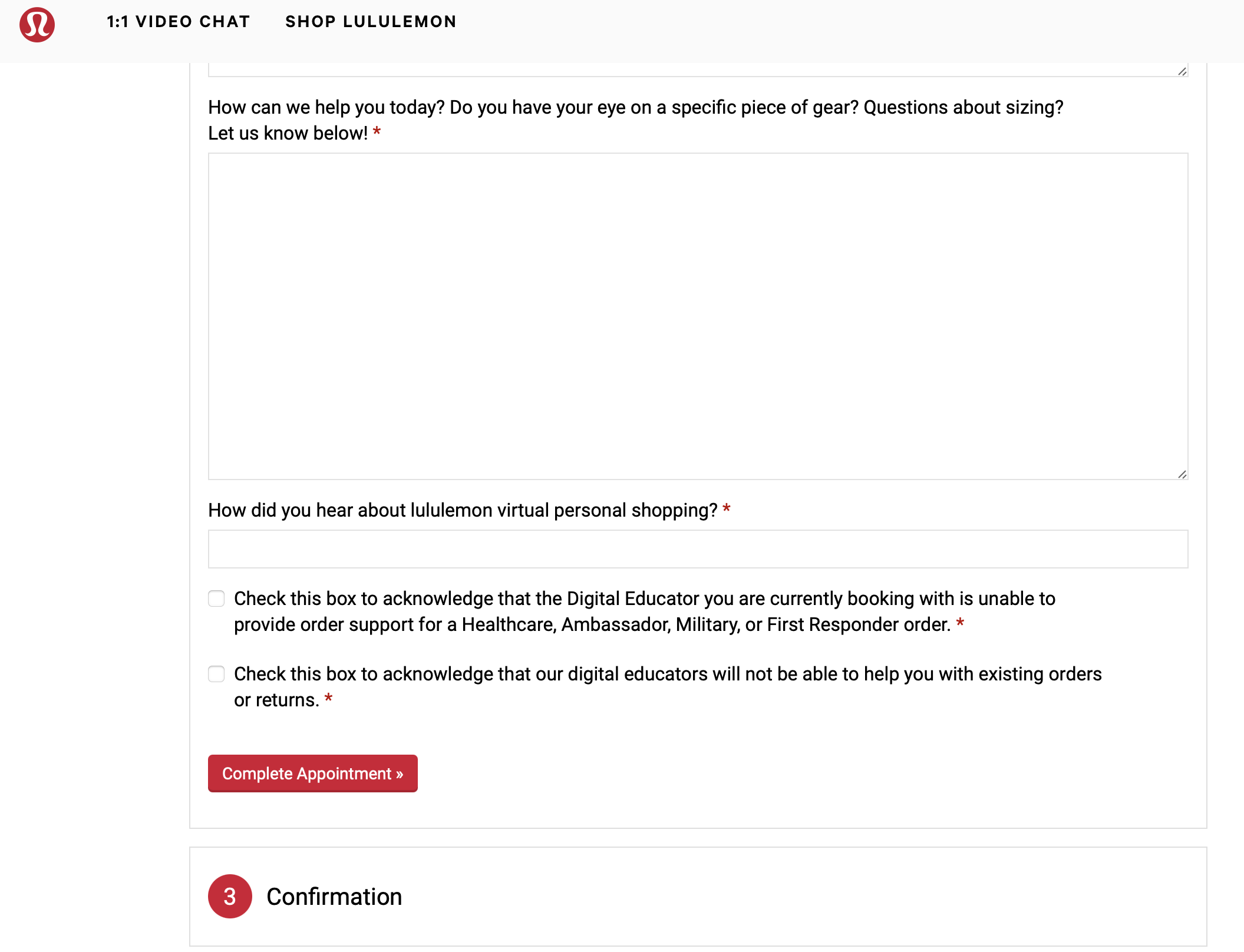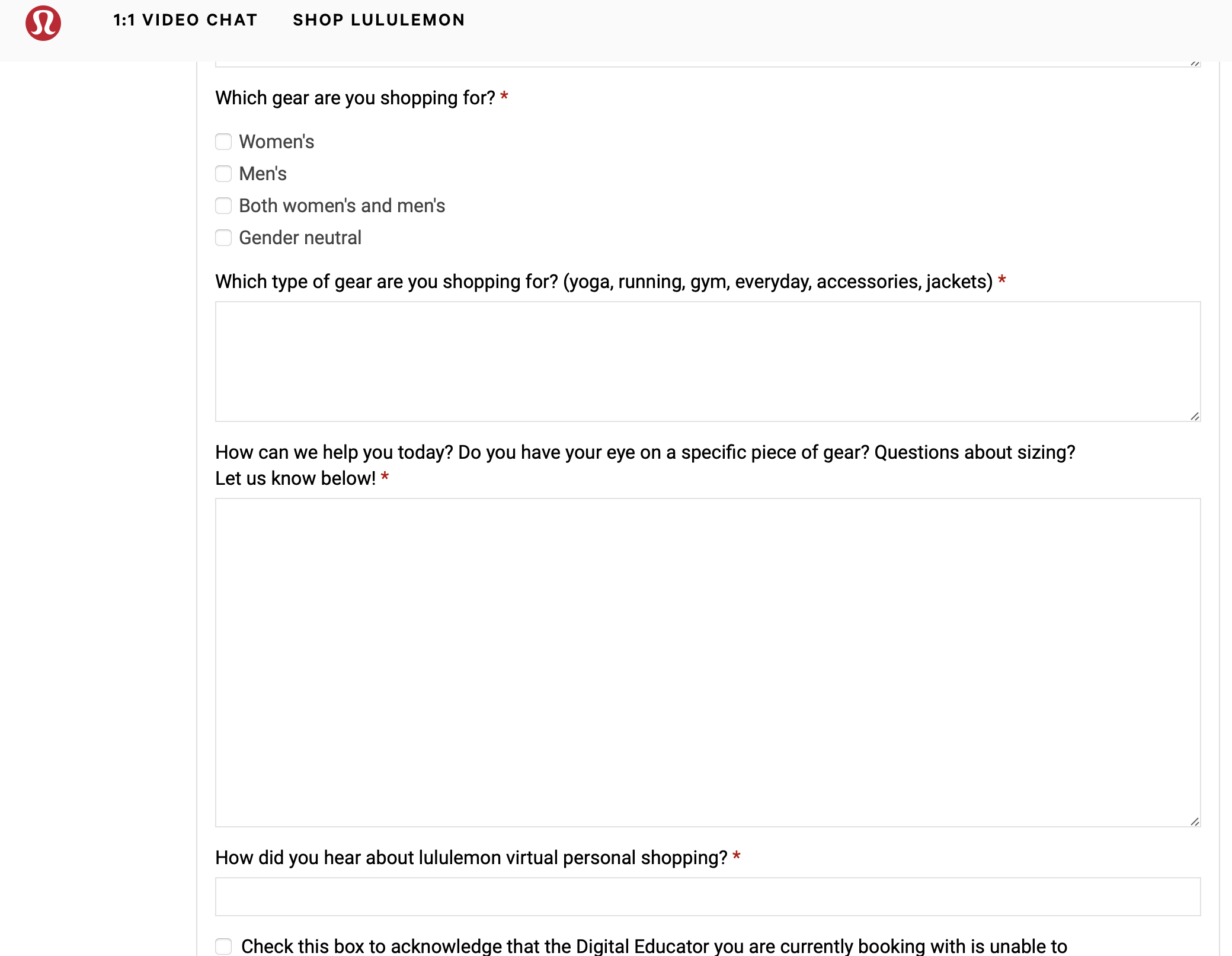 The Power of 1:1 Live Video Experiences
In Q3 2020, Lululemon was able to reach a total net revenue of $1.1B accordingly, this resulted in an overall revenue increase of 22% from the previous year, all in the midst of a national pandemic. Their net revenue increased 19% in North America and increased 45% internationally in Q3.
Although the company reports do not break down revenues and performance of the specific digital services a reasonable correlation can be made between the addition of new ways to serve customers including virtual services and the performance of Lululemon.
Customer Reviews
Their website highlights some of the experiences with the live video chat-
"I didn't know what to expect as I had not done this before, and this was my first such lululemon shopping experience. It was great, and Heidi was fantastic! I prefer online shopping to in-store, and this was a great way to get assistance while not leaving my home,"
"This is my first time shopping with lululemon and I was nervous about the online experience, but Alexa was very knowledgeable about all the products. She made me feel comfortable with her recommendations."
The experience
Overall, trying out this service helped to understand how it works. As a customer looking to buy expensive leggings from Lululemon. In this section, I have outlined some pros and cons of the experience with the 30 minute chat with an educator - personal or gift shopping (FaceTime option).
Shopping need: non-slip leggings
The Pros
1. Super easy to book an appointment and many times available.
2. The FaceTime experience was pretty cool! You don't have to leave the couch.
3. The Educators are very knowledgeable about the products, design and features.
4. Excellent customer service!!! The educator was very personable and asked relevant questions about sizing, color preferences and additional needs.
The Cons
Unfortunately, there are always drawbacks in every situation.
1. You are matched with the first available Educator (pro and con).
2. The matches are not done based on location..so, you may be matched with someone in a different country.
3. If the stores in the location of the Educator are closed, you will not get a live in store experience nor benefit from the in-store inventory.
4. Text messages with links to the site are sent directly to you to make your purchase, not a seamless process. (though there is the option for the educator to purchase the items for you but...you can just do it yourself).
Lululemons 2020 Performance Review
According to Lululemons investment reports, at the end of Q3 2020, they had a total of 515 stores worldwide. Their e-commerce comprised 42.8% of the total revenue compared to 26.9% in Q3 2019. The total gross square feet by the end of Q3 2020 was 1808 [Source].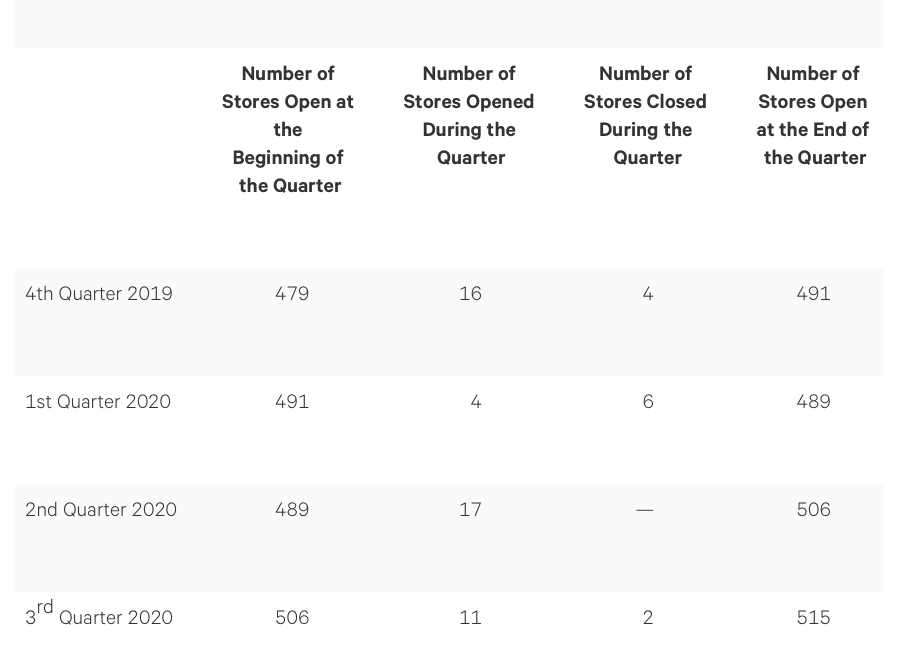 Other Technologies- LuluLemon in your home
Additionally, in Q2 the company spent $11.5M as a result of acquisition related expenses for the acquisition of Mirror. A mirror? Yes, a Mirror. Lululemon has further invested in progressive technologies. In September 2018 the mirror was launched and expected to generate 100M in sales in 2020. Let's get into the details of the "Mirror," the mirror incorporates a blend of AI/ML technologies to real-time optimizations based on your preferences and personal profile. You can pick your own music. Sync to The Mirror via Bluetooth to measure your heart rate. It's algorithms track your results and build you a personalized program [source]. It is a high-tech mirror to stream live workout classes for you from your living room. Sounds pretty cool! The Mirror is priced at $1,500USD. Essentially, in 2020 this investment was a way to bolster revenue while also providing another avenue to market its products, CEO Calvin McDonald said in a call with investors. Mirror instructors, for instance, will wear Lululemon products [source]. it expects MIRROR to generate more than $150 million in revenue for the full year 2020. That figure is up from its initial expectation, which was revenue of $100 million [source].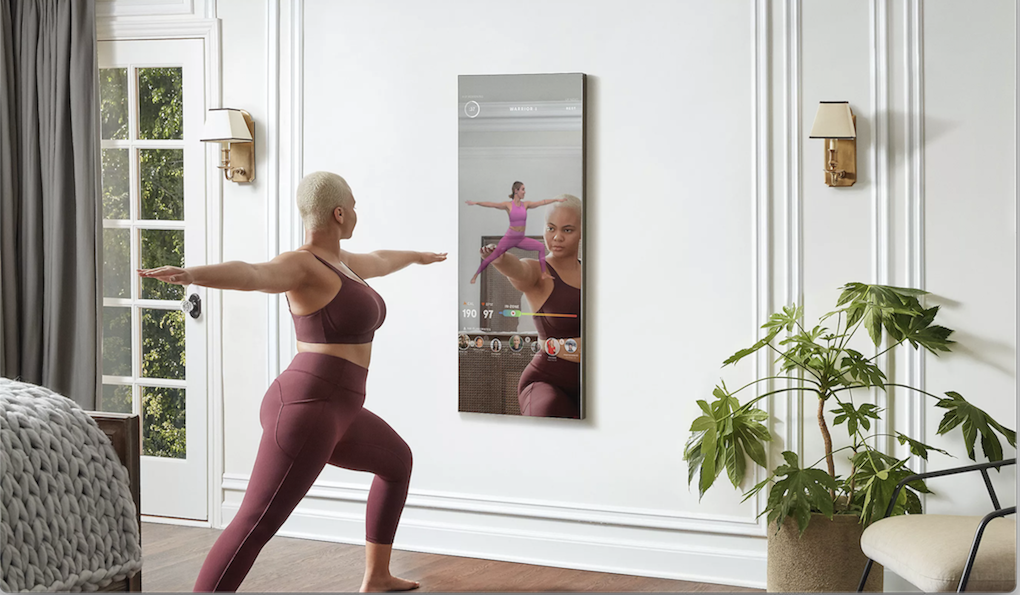 Try Visional Today- Use this link to take a survey and earn $10 off your entire purchase!
---