Jerome's Furniture Warehouse Introduces a New Way to Shop For Furniture
---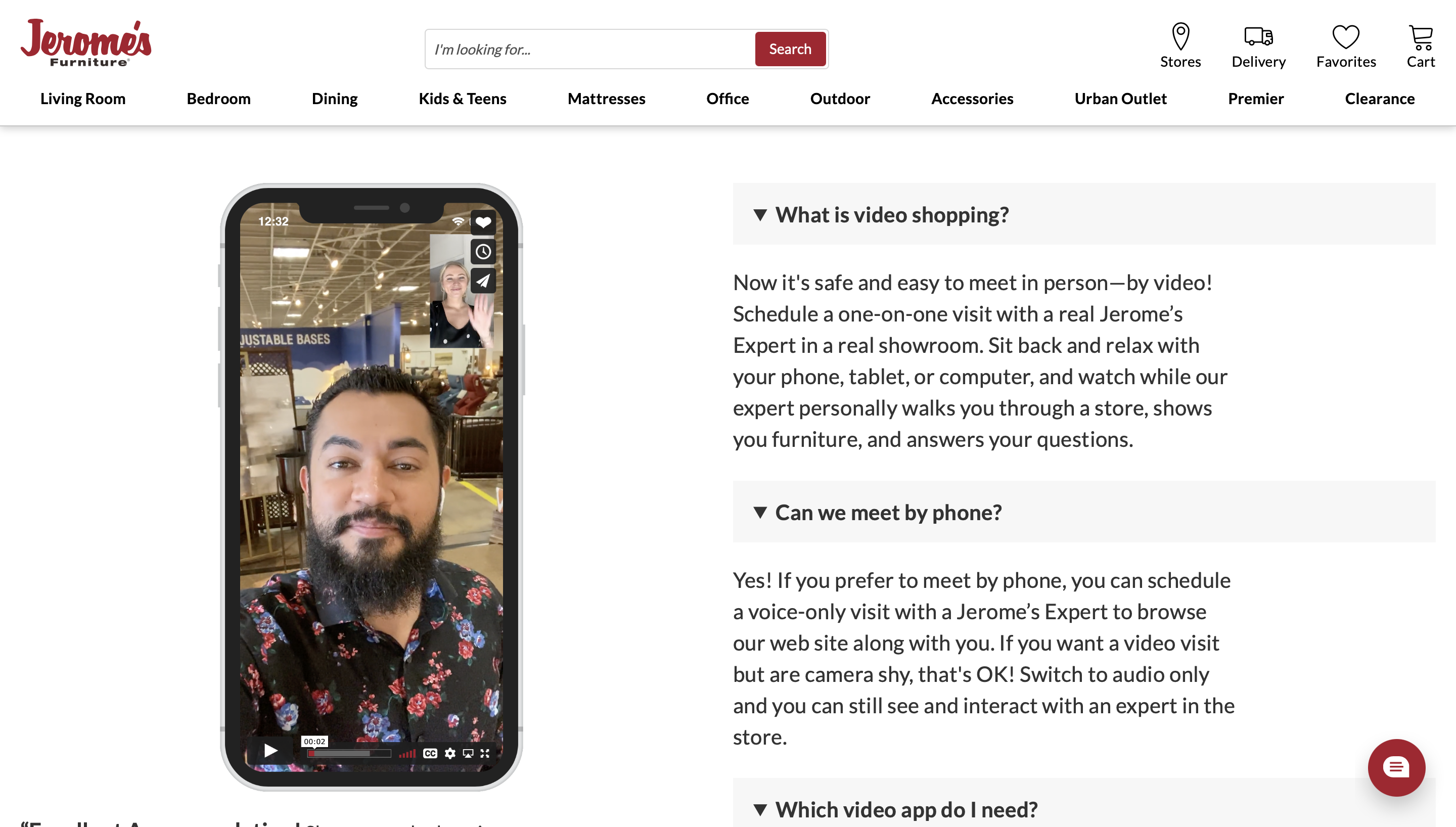 ---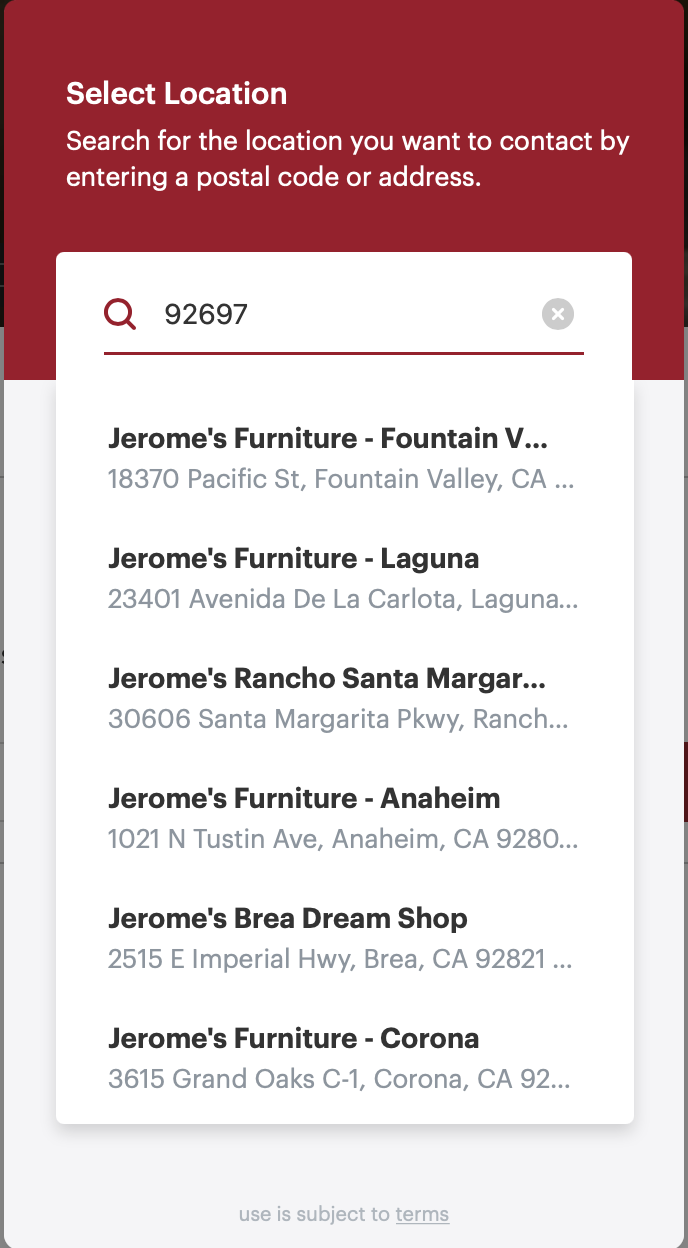 In this series of "Making Live Shopping work in Retail" series we are looking at the actual user experience and functionality of tools in this space. No marketing mumbo jumbo and hype, just the real deal - the experience.
* And we would love to have you test out our user experience and tell us the good, the bad and the ugly, it's free and we'll even give you a $10 Visional shopping coupon for trying and giving us feedback.
Making Live Shopping Work in Retail - Jerome's Furniture, February 18, 2021
Jerome's Furniture warehouse is a private, independent Southern California's family owned discount furniture store founded in 1954. According to the D&B business directory, Jerome's furniture has a total of 900 employees across all of its locations and generates $208.97 million in sales (USD).
Jerome's furniture continues to find innovative ways to connect with their customers and to gain new ones. During the pandemic, they have launched two new features that helps customers to comfortably furnish their homes without leaving the couch. The first feature is in their mobile app. The mobile features AR technology providing customers with the ability to visualize their items in their home before purchasing.
Additionally, the second feature is another game changer for the furniture industry, staying ahead of the game, Jerome's began incorporating live video shopping experiences in 2020.
Today, Jerome's Furniture uses live video to connect and assist customers with their furniture purchasing needs. The service uses Facetime video with Jerome's experts. The website states "Now it's safe and easy to meet in person—by video! Schedule a one-on-one visit with a real Jerome's Expert in a real showroom. Sit back and relax with your phone, tablet, or computer, and watch while our expert personally walks you through a store, shows you furniture, and answers your questions."
How does it work?
Step 1: Select location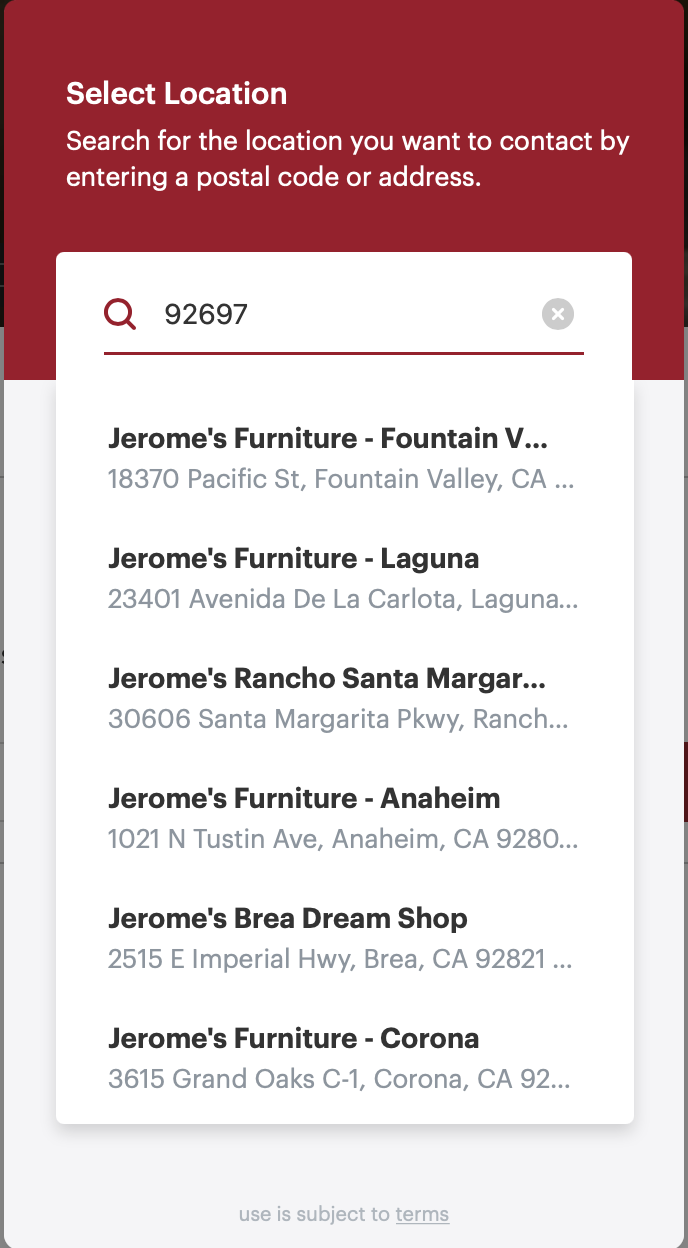 Step 2: Provide personal information - name, phone number, optional message.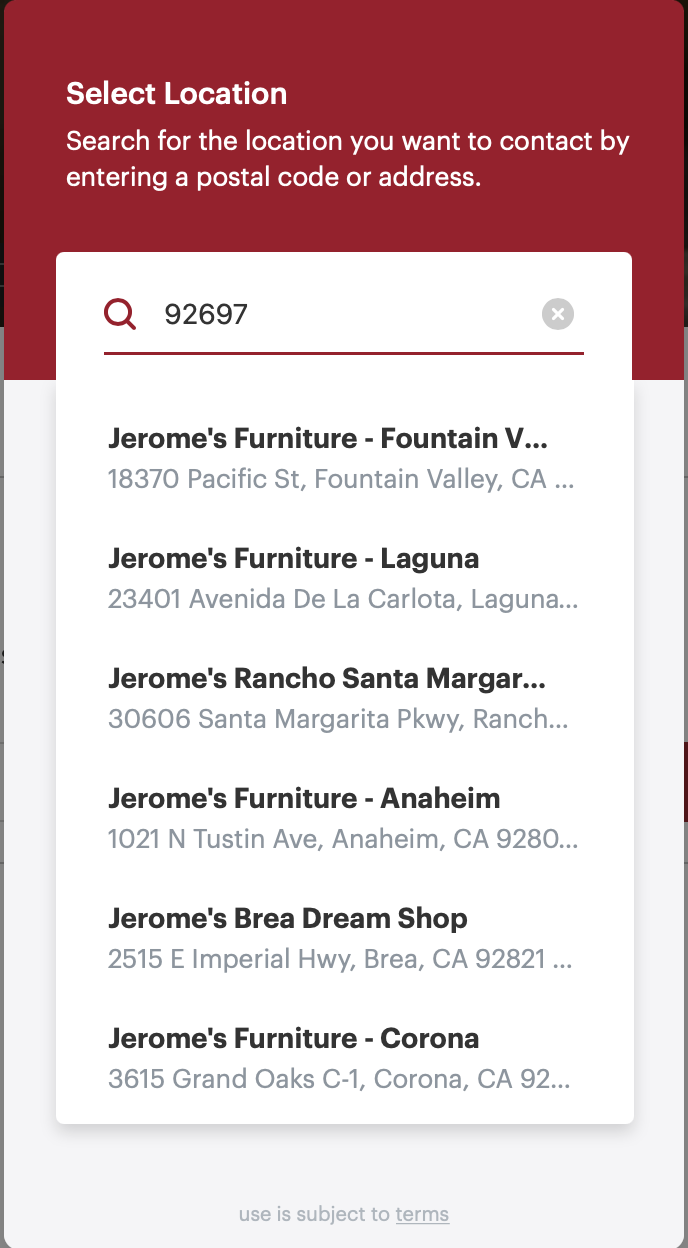 Step 3: Book your FaceTime call.
Step 4: You will receive an automated text followed by a FaceTime call.
Customers Rave About the Experience:
One customer mentions: "Excellent Accommodation! Shannon made shopping from home extremely easy and fun. He was able to show us colors and sizes of furniture in a way that made us feel like we were there. Thank you for offering this option."
Another customer states: "Yuri was excellent in helping us get the mattress we needed and even went out of her way to help expedite shipping!"
FaceTime With Jerome's Furniture
Advantage:
Being able to gauge the furniture sizing: The toughest part about shopping online for furniture is being able to approximate the "actual" size. Often times items look with much smaller or much larger than their actual size. With the live shopping experience you can get a better sense of the actual size of items.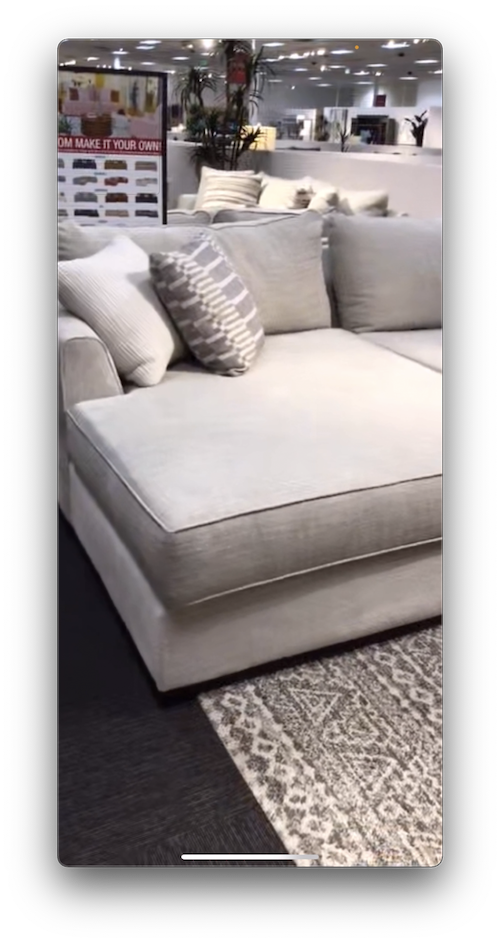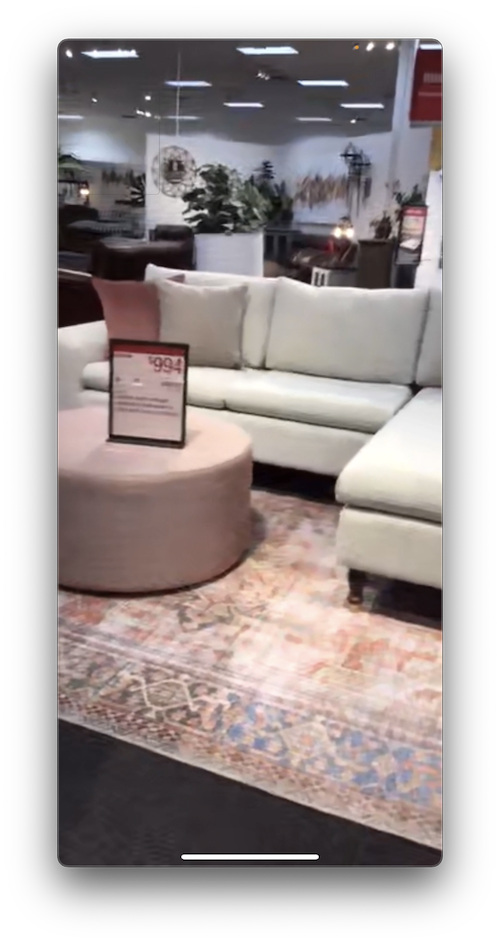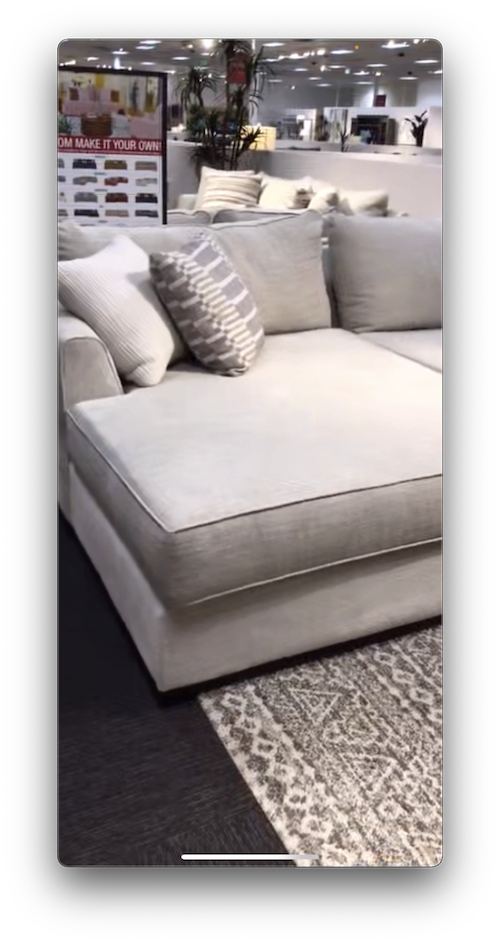 Drawback:
Time slots are not reserved: The FT call is based on the availability of the employees at specific stores. Although you can call and request a specific time, it is still based on the availability of the trained employees, but this is a drawback because the times of availability may not accommodate your schedule and your friend "Jerome's" could call you while you're at work.
With Visional, you are paired with a local shopping agent where a time slot is conveniently reserved just for you.
---