What Are Sustainable Apparal Brands And Where To Find Them!
---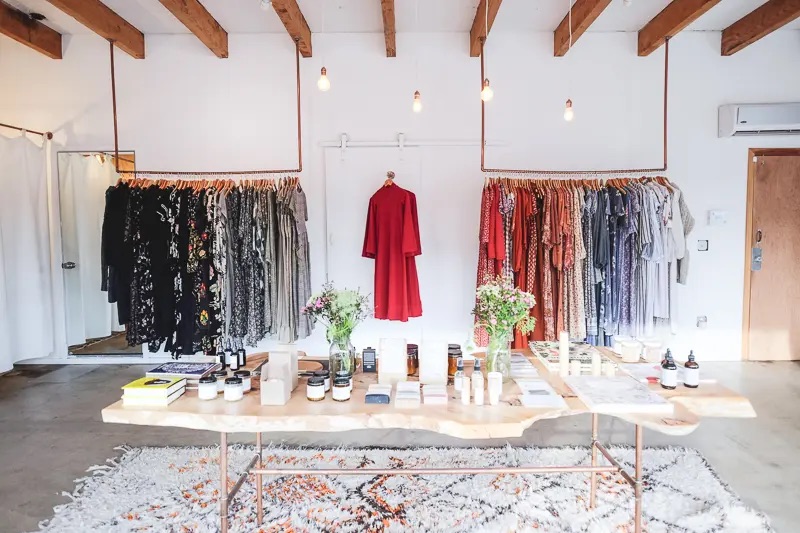 ---
What is sustainability?
Sustainability consists of fulfilling the needs of current generations without compromising the needs of future generations, while ensuring a balance between economic growth, environmental care and social well-being. Environmental sustainability focuses on the conservation of biodiversity without foregoing economic and social progress. The foundations of environmental sustainability are: safeguarding water, saving energy, reducing waste, using recyclable packaging, limiting or eliminating the use of plastics, using sustainable transport, reusing paper and protecting flora and fauna.
What does sustainable fashion mean?
Sustainable fashion is a design philosophy and movement that promotes environment and social responsibility. Sustainable fashion is defined as clothing, shoes, and other accessories that are manufactured and used in the most sustainable manner possible, taking into accounts both environmental and socio-economic.
Parts of sustainable fashion include:
Ethical Fashion: Production, Working conditions, fair-trade
Circular Fashion: Recycling, Upcycling, Thrifting
Slow Fashion: Sharing, Renting,
Conscious Fashion: Eco-friendly, green fashion
More and more brands are making the transition to sustainable fashion.
Why is it important for brands and consumers?
1. When you opt for sustainable clothing, you get instant gratification of supporting the greater good of the planet.
2. Sustainable clothing reduces he world's water pollution, carbon missions, and large amounts of waste.
3. You are supproting fair labor practices.
4. Sustainable clothes are higher quality.
Fashion-forward buyers are holding brands accountable for their clothes' impact on the planet, as they view brands as an extension of their values and identity. A growing number of sustainable luxury brands are offering both high-quality and beautiful pieces. And pioneers such as Stella McCartney are demonstrating that you can be a leader in sustainability and luxury.
Today, most luxury businesses are now rethinking their value chain and trying to ensure their product is environmentally sound, allowing consumers to shop luxuriously but responsibly.
More and more brands are making the transition to sustainable fashion. The following brands are leading the way with sustainable products and innovative technology:
Stella McCartney
When thinking of sustainable and ethical luxury fashion, Stella McCartney is the first name that comes to mind. Since the launch of her fashion house in 2001, Stella has been one of the pioneers of eco-friendly, cruelty-free, inclusive, and ethical fashion. This designer is constantly exploring and experimenting with new sustainable materials and technology. She uses organic cotton, ethically sourced wool, regenerated cashmere, recycled textiles, while excluding fur and leather. Her stores use solar panels and LEDs for energy, and recyclable materials for packaging. McCartney is a well-known environmental activist and The Stella McCartney brand gives back to organizations like Bioplanet, Memorial Sloan Kettering, and Million Trees Miami. Stella McCartney bases her sustainable fashion strategy on 4 fundamental pillars: respect for nature, respect for people, respect for animals and circular solutions.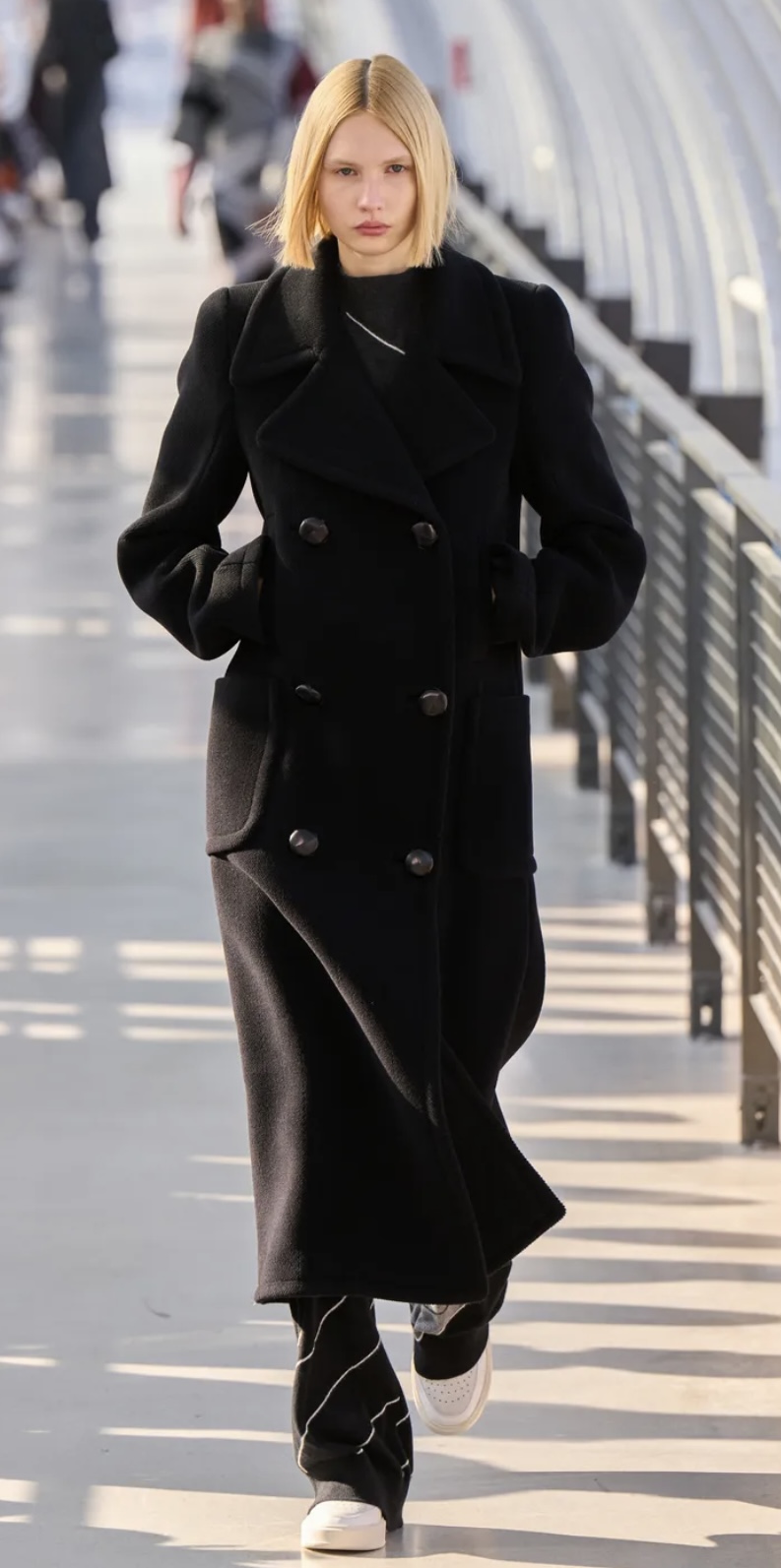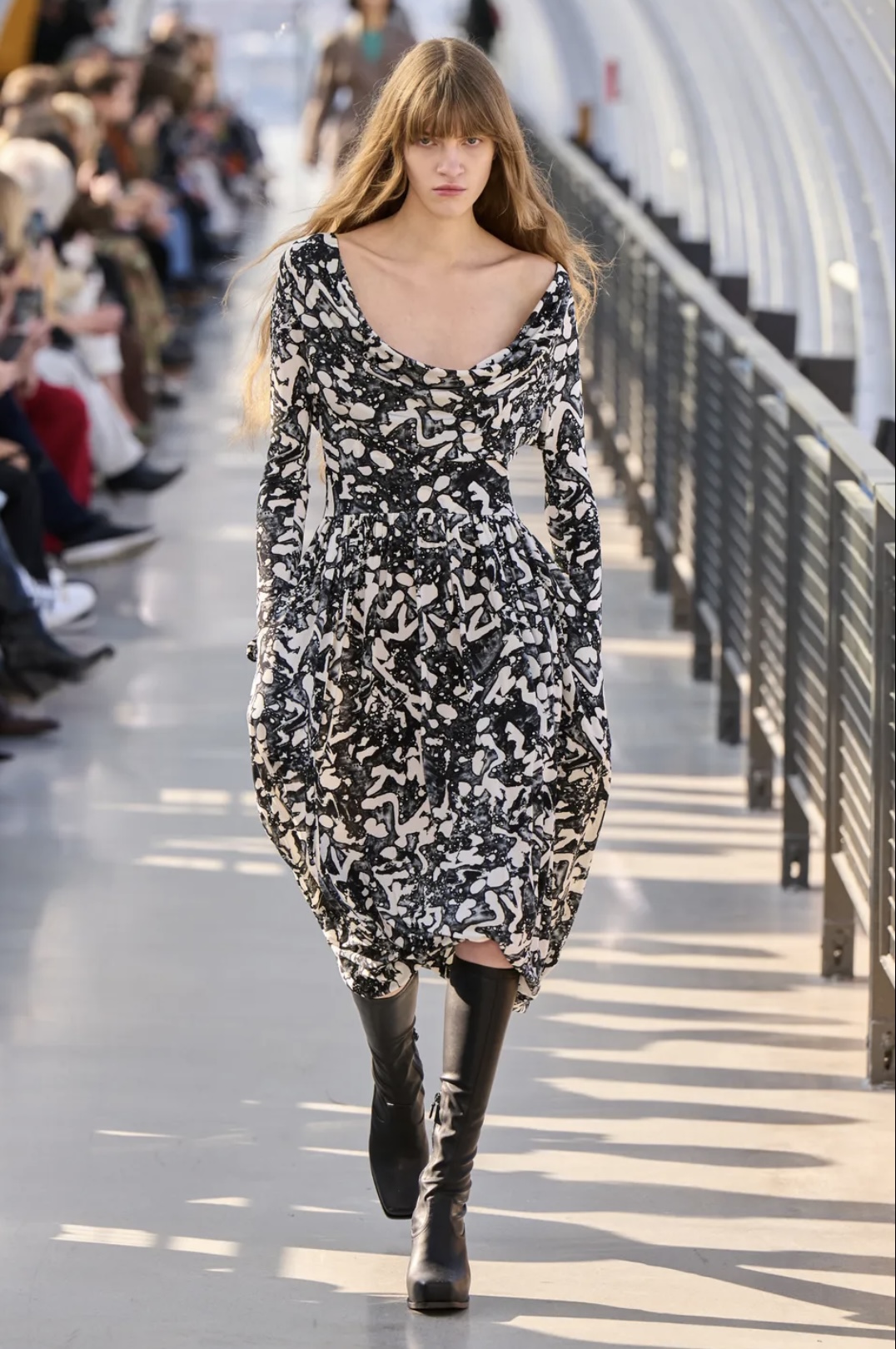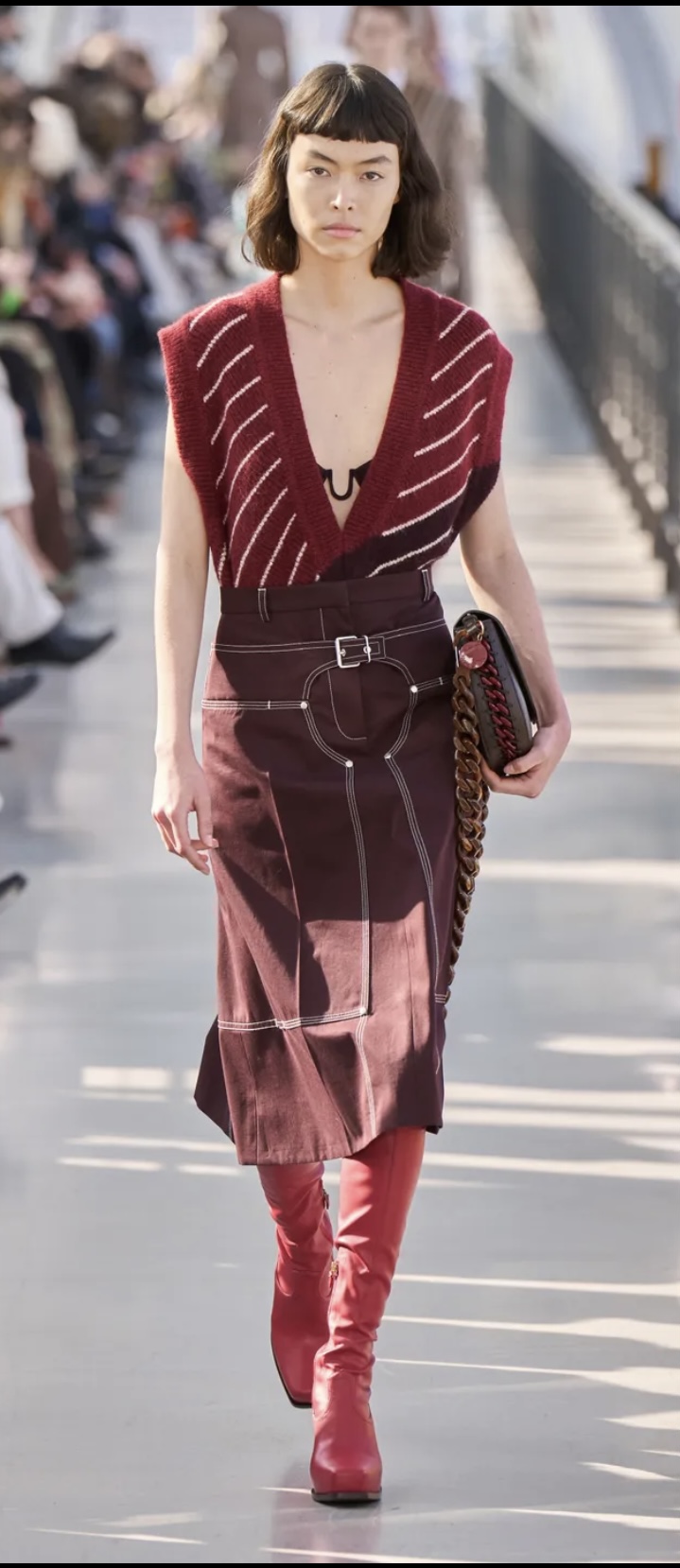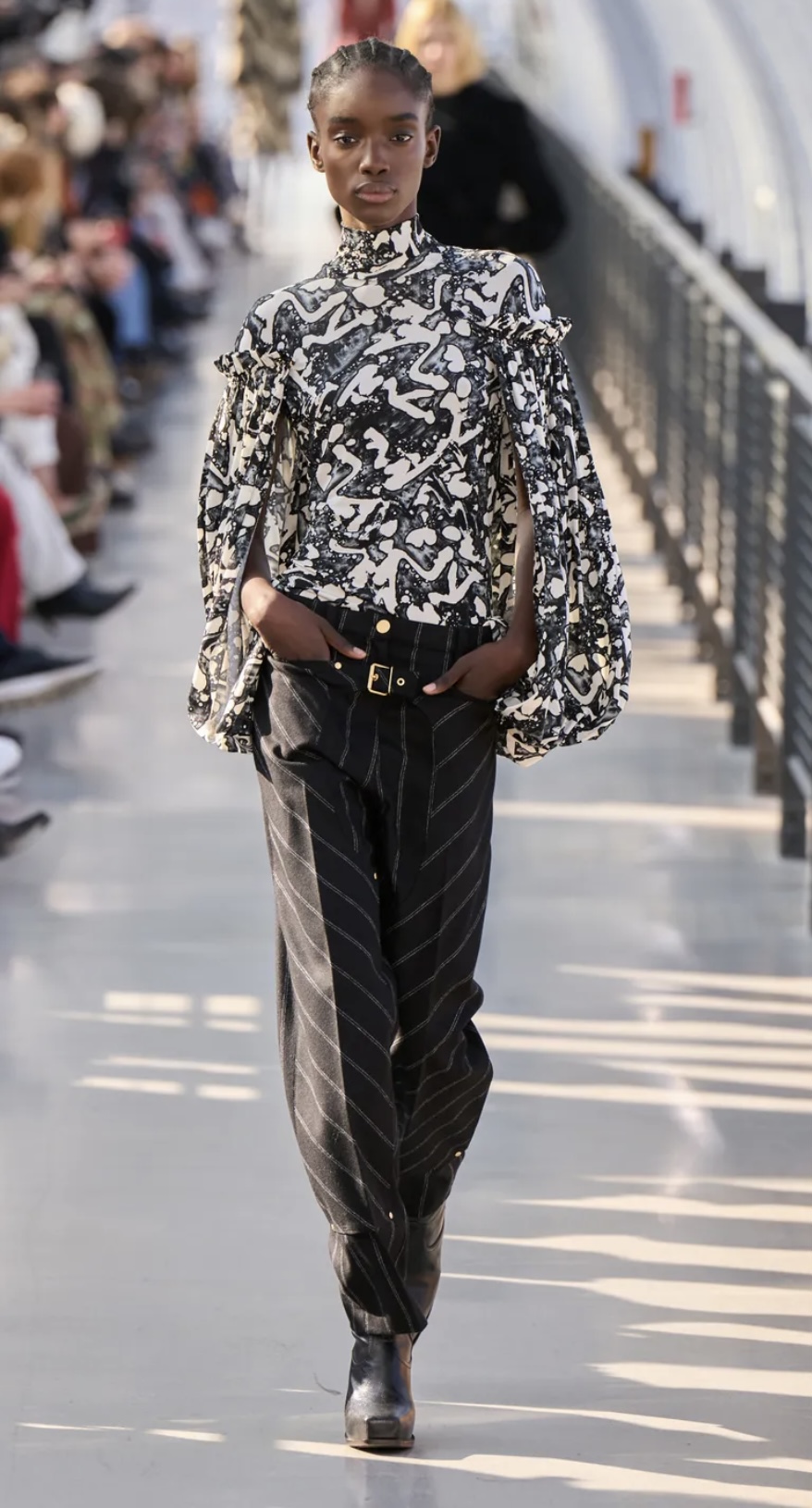 Gucci
Gucci is one of the most desirable fashion houses. The brand is committed to a culture of purpose putting environmental and social impact at the heart of the brand, and guarantees that it will make 95% of its raw material traceable. Gucci is also committed to the sustainability objectives set out by the parent company Kering, which states several sustainability strategies including reducing its environmental footprint and choosing responsible and well-managed supply sources.To create a responsible business, Gucci has unveiled an innovative sustainability plan to propel the House into the next century. The three key pillars of Gucci's sustainability plan are the environment, humanity and new models for innovation.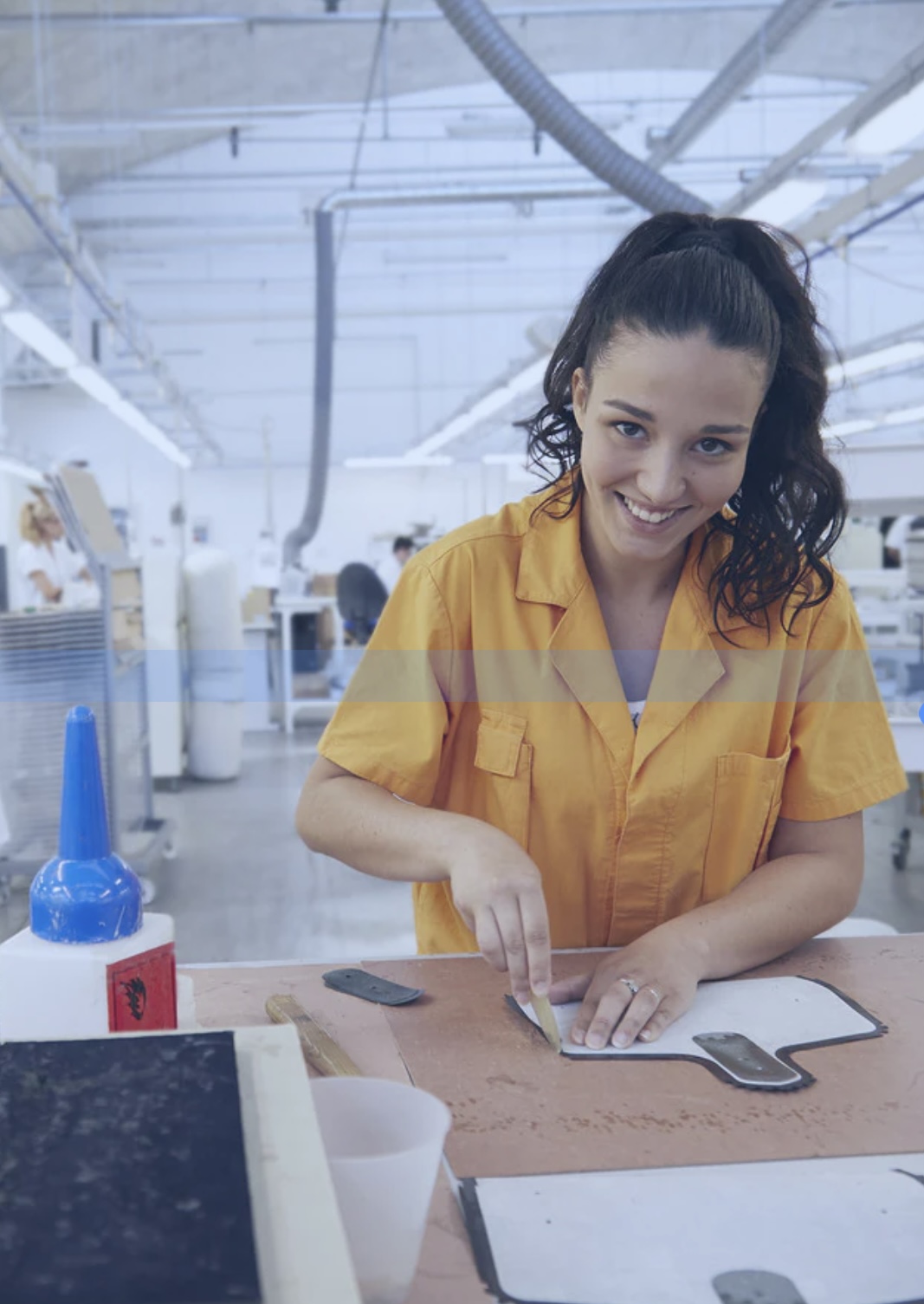 The first Gucci cirular line, Off The Grid was designed for those mindful of their environmental impact, Gucci Off The Grid uses recycled, organic, bio-based and sustainably sourced materials.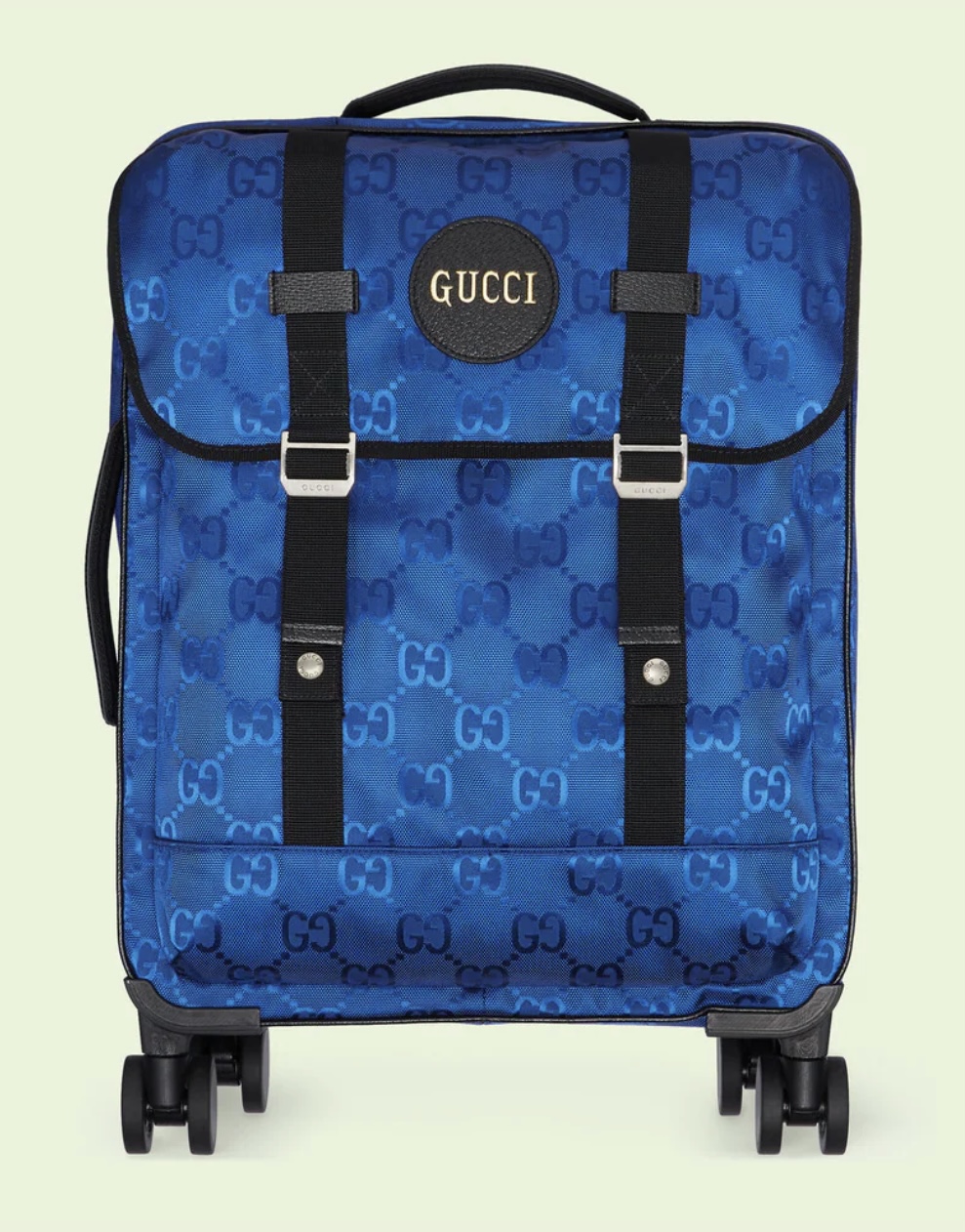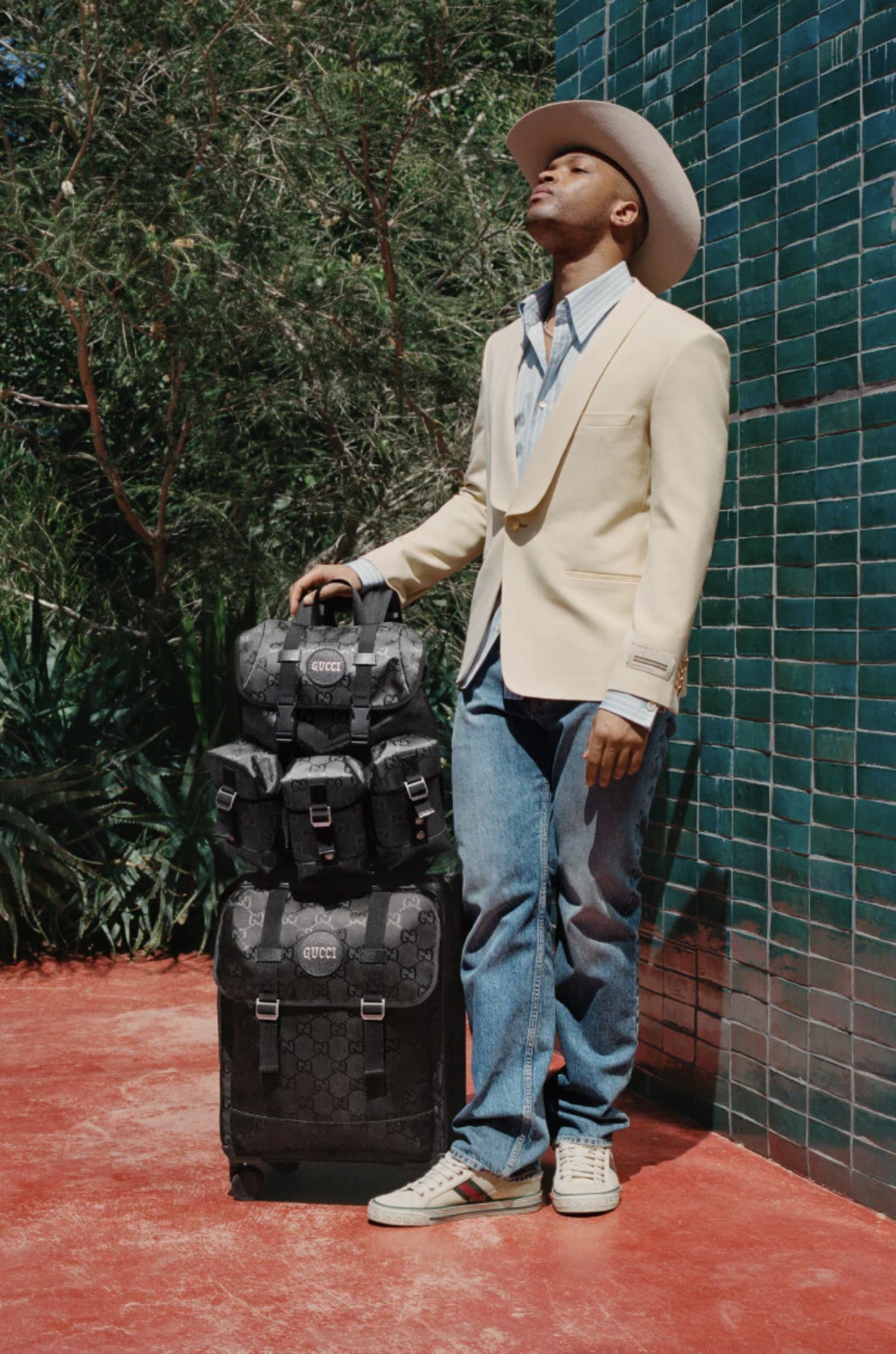 Lululemon
Lululemon has just launched the world's first mushroom leather bags. The new Mylo products are part of Lululemon's partnership with California-based Bolt Threads. Mylo is created from renewable mycelium, the root structure of mushrooms. The cruelty-free material is similar to traditional in feel and texture. Taking only two weeks to grow, it can be adapted to any kind of finishing, embossing, or color. This mycelium-based vegan leather helps eliminates the need for any animal or other petroleum plastic-based synthetic leathers. The Lululemon Meditation and Yoga Mat Bag, and the Barrel Duffel Bag feature the Mylo material. From the woven handles to braided pulls, the company displays the material's properties and functional uses.Lululemon also announced the launch of a resale program last year, a move it says will reduce its carbon footprint by 50 percent.Like New," the concept is a circular ecosystem where customers can exchange their gently used pieces in stores for an e-gift card and buy previously owned apparel online.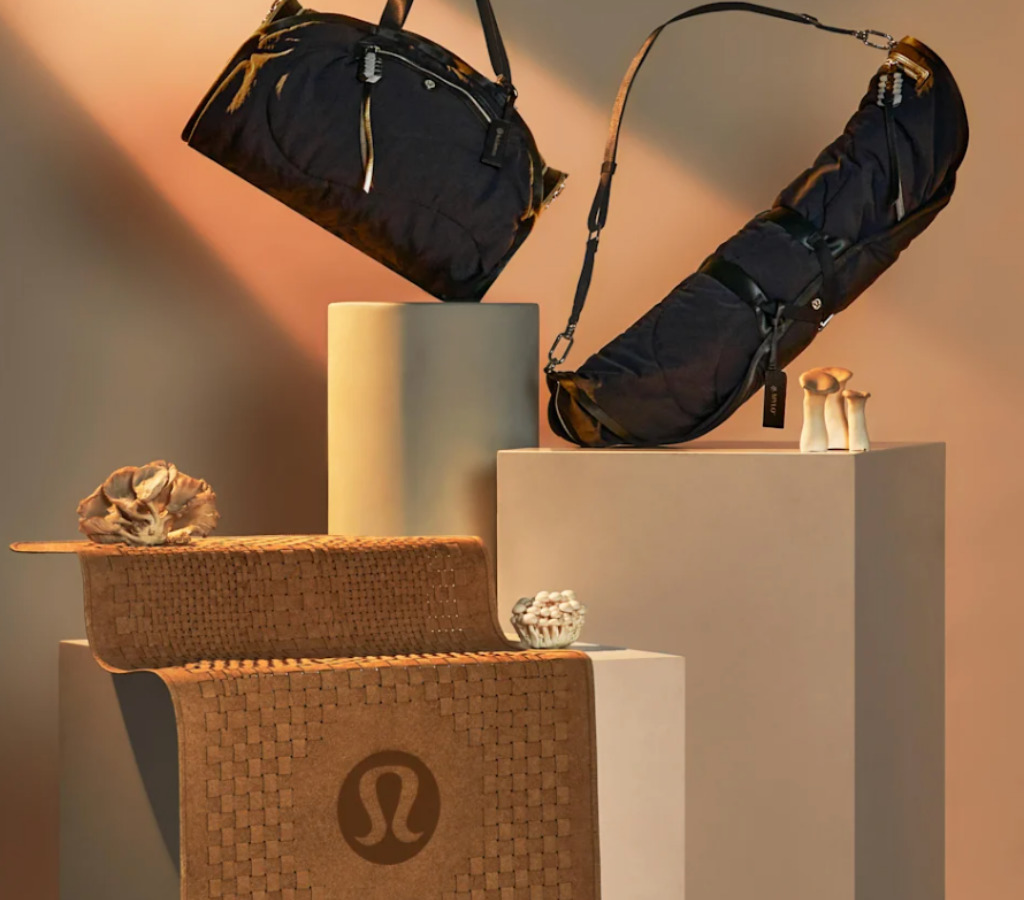 Vegan Sneakers
There are more options than ever to satisfy your vegan shopping needs. of Nike, Adidas, and even Gucci creating vegan versions of their iconic styles while new brands are emerging with an eco-conscious and animal-friendly approach.
Veja-After a visit to a fast-fashion factory in China, founders Sebastien Kopp and Francois-Ghislain Morillion knew they wanted to create a brand focused on social responsibility, fair trade, and sustainability. Enter, wildly popular, celebrity-favorite French brand VEJA. Add a pop of color to any basic outfit with these all-vegan kicks made from Amazonian rubber, rice waste, and recycled plastic bottles.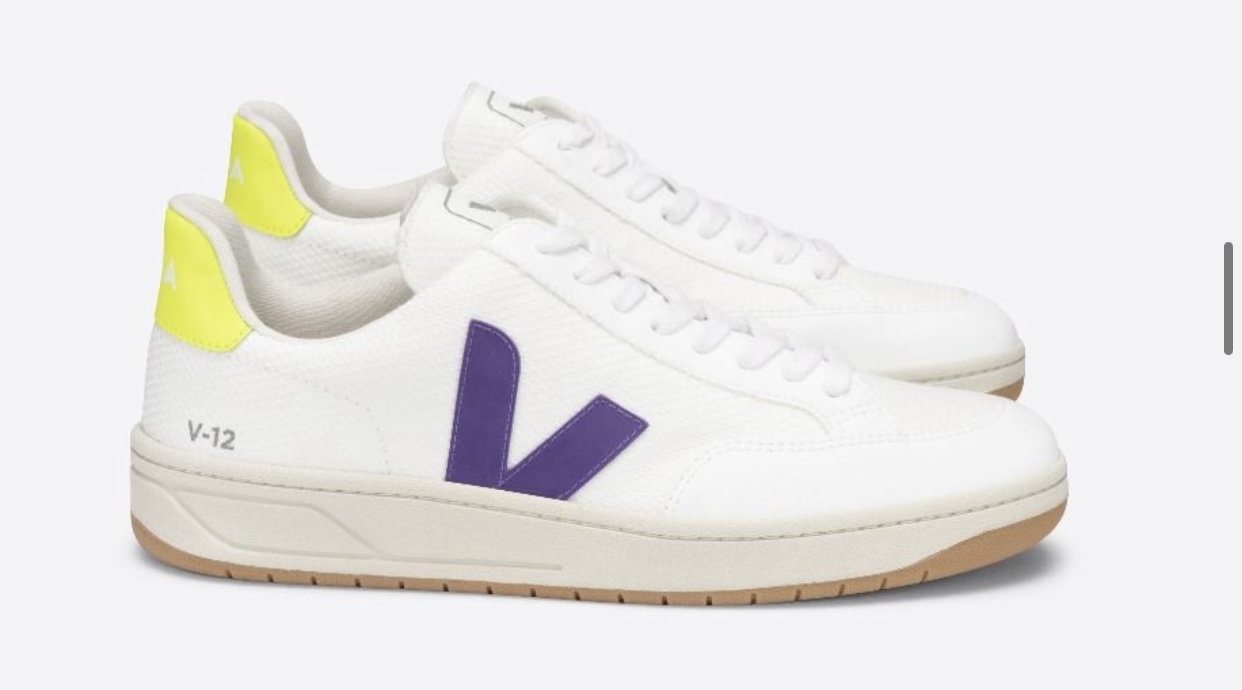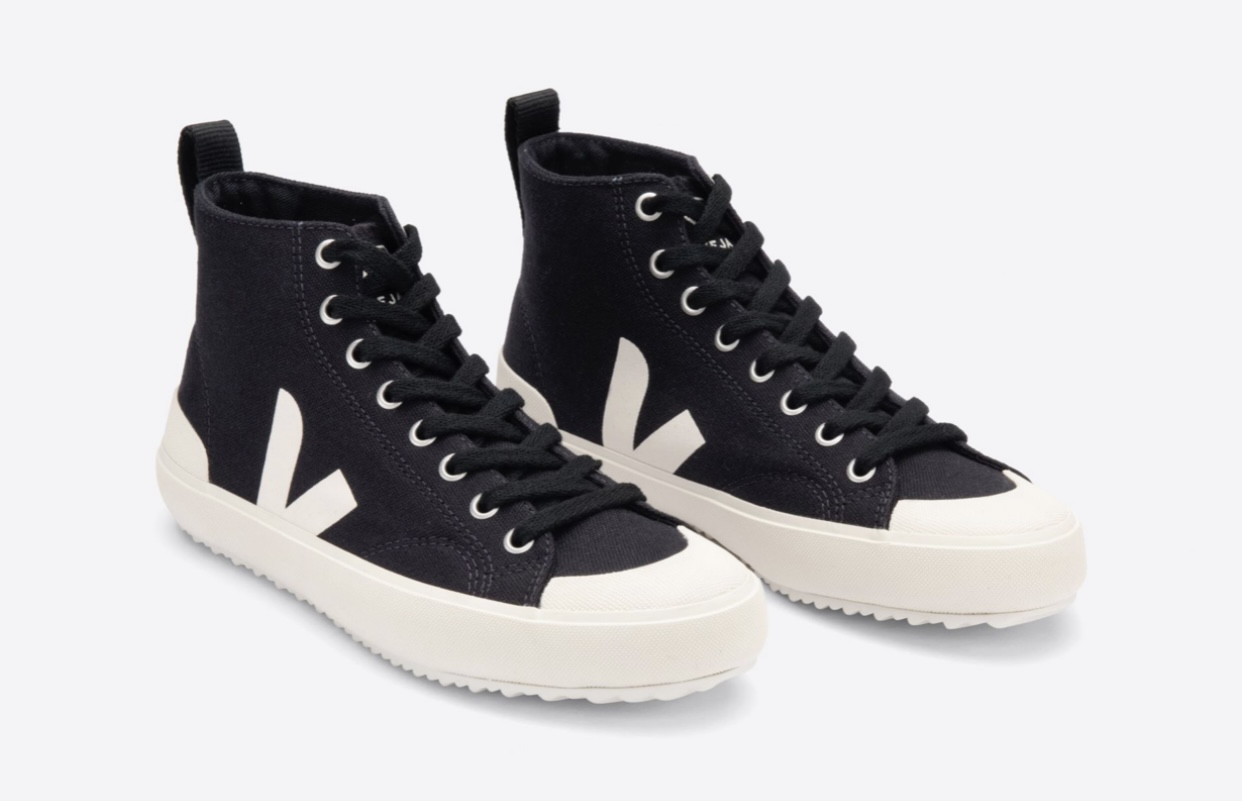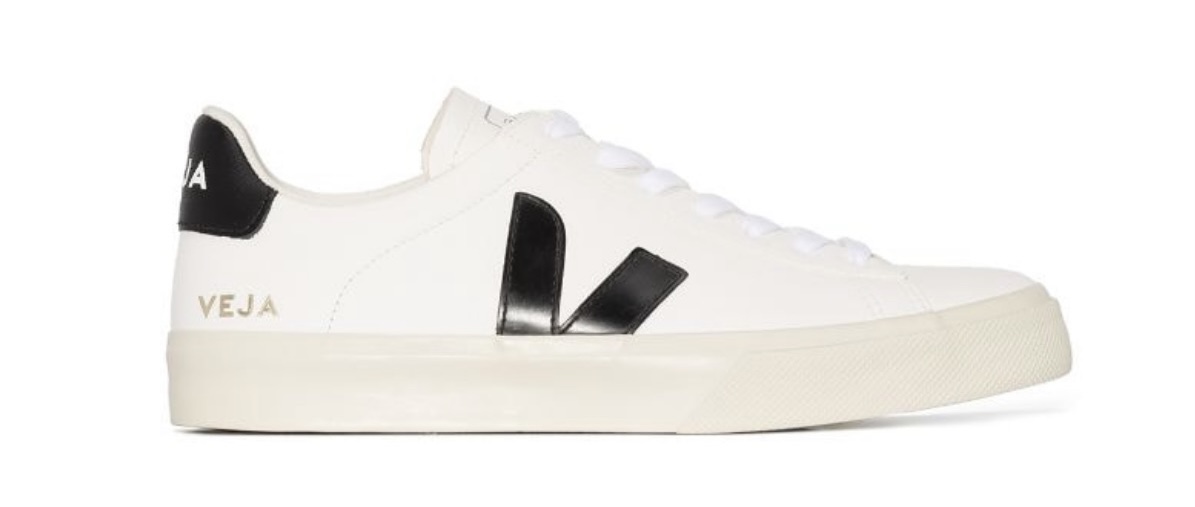 CARIUMA-Comfort meets style in these unisex lace-up sneakers from Rio de Janeiro-based CARIUMA. The brand's quality-over-quantity ethos carries over to this easy-to-wear, machine-washable style made with bamboo, cork, recycled PET, plastic bottles, and sugarcane. And the company even plants two trees in the Brazilian rainforest per shoe sold.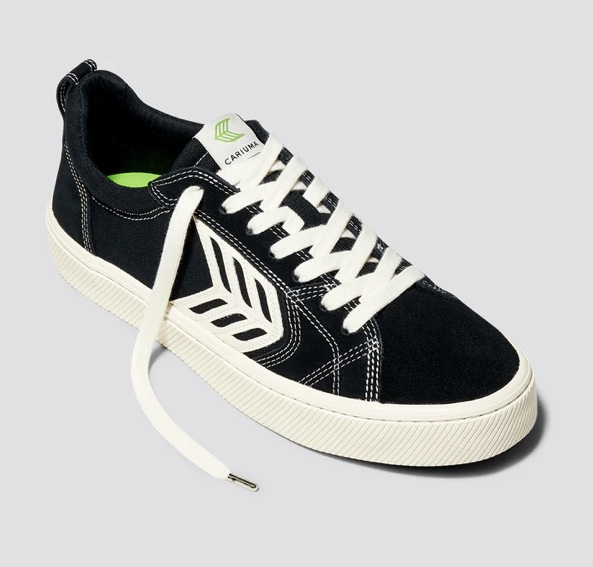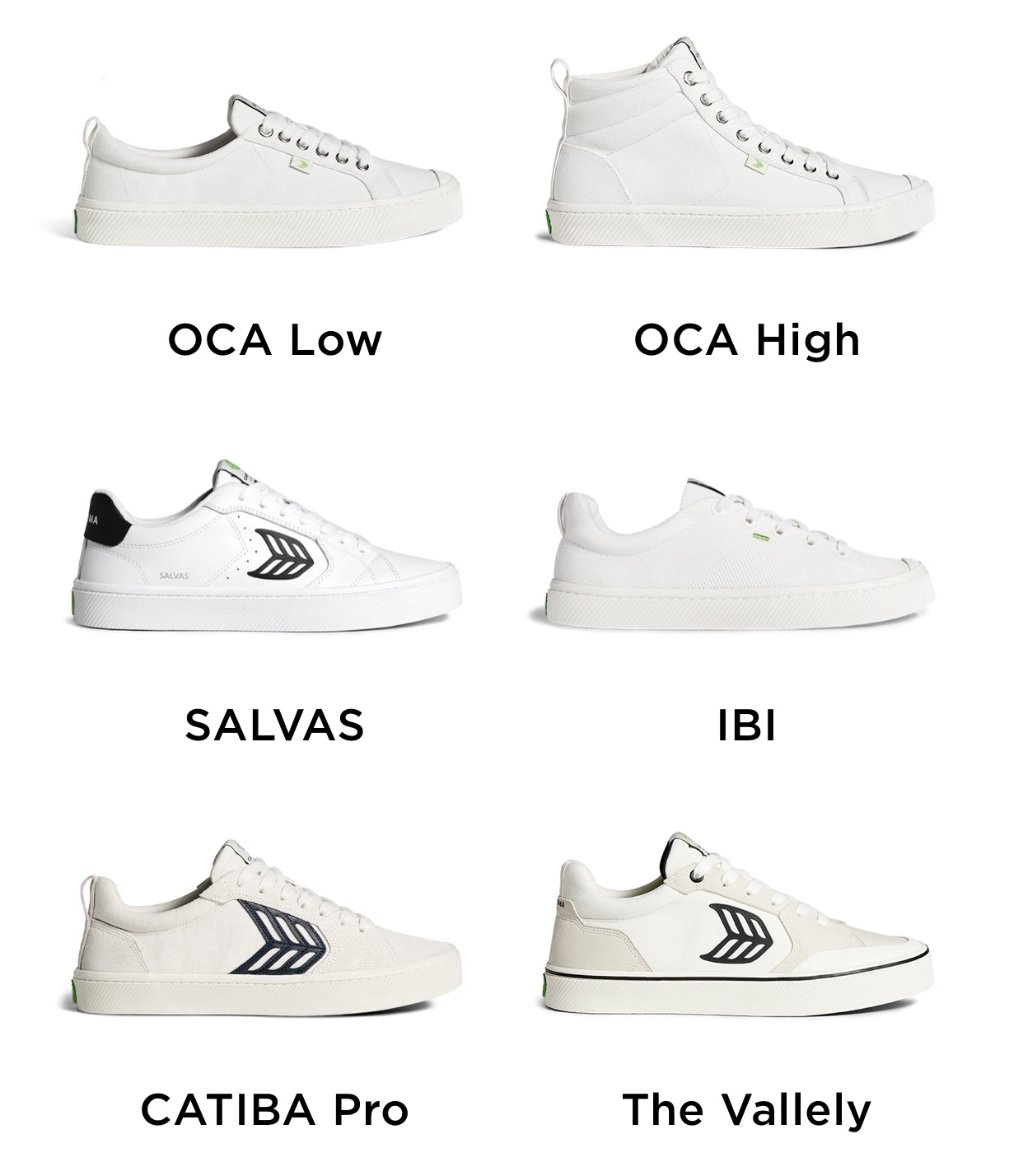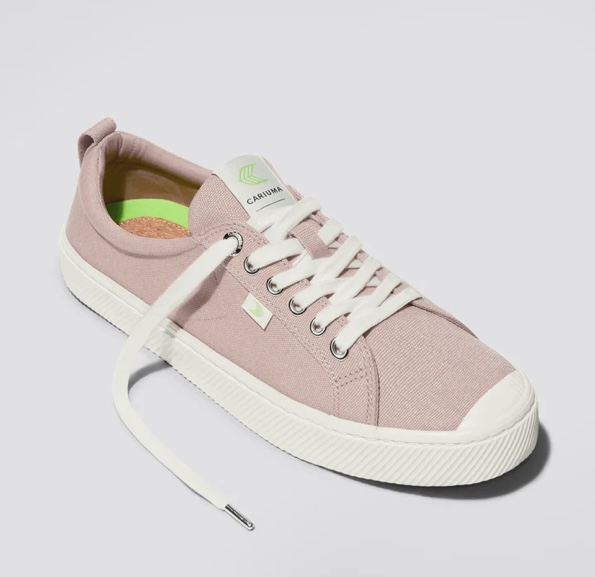 LØCI-LØCI takes the vegan sneaker trend a step further - we're leading the way both with the development of our materials and our approach to production. LØCI sneakers don't imitate leather, they're made from a premium, durable material crafted from recycled ocean plastic, and are produced in controlled quantities to prevent surplus supply.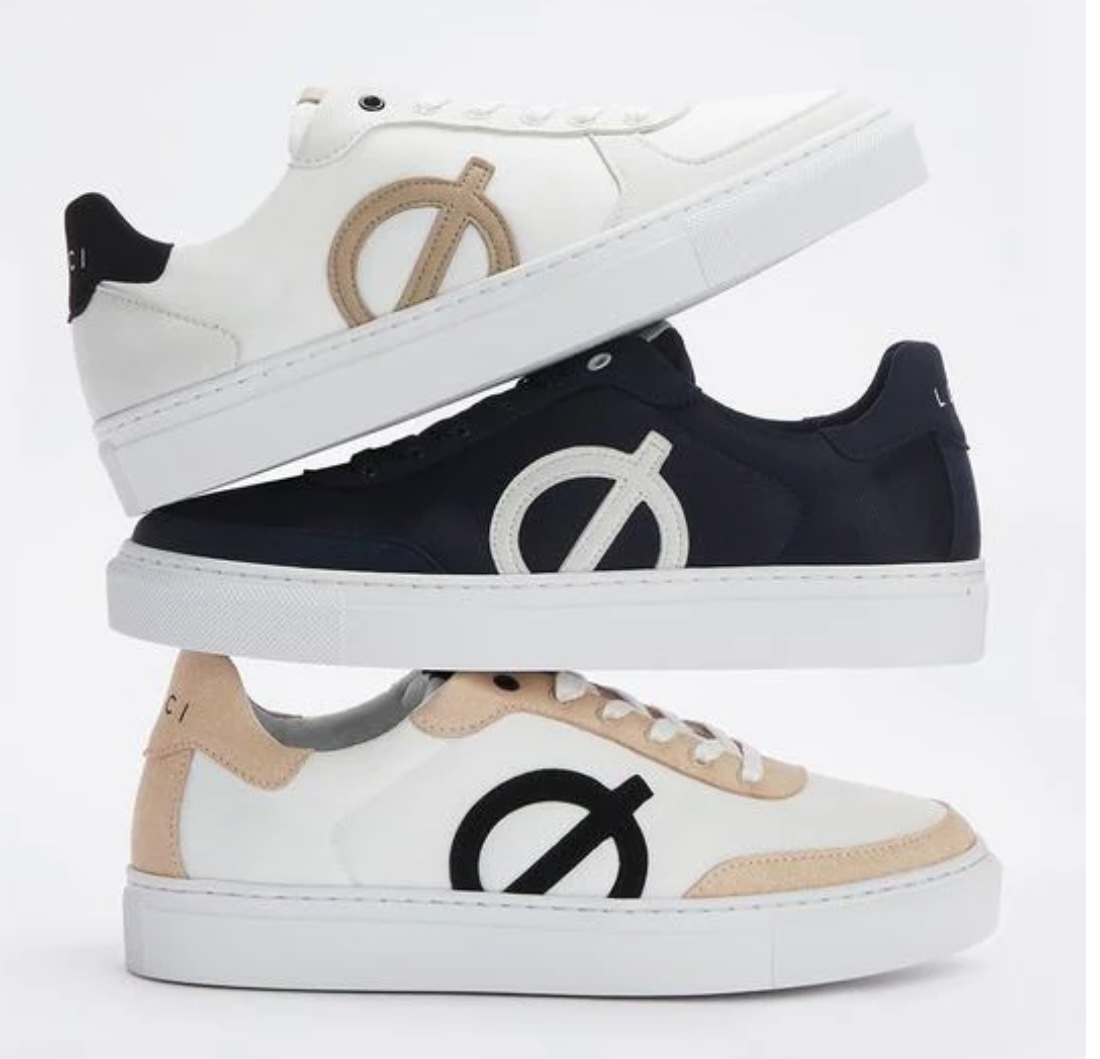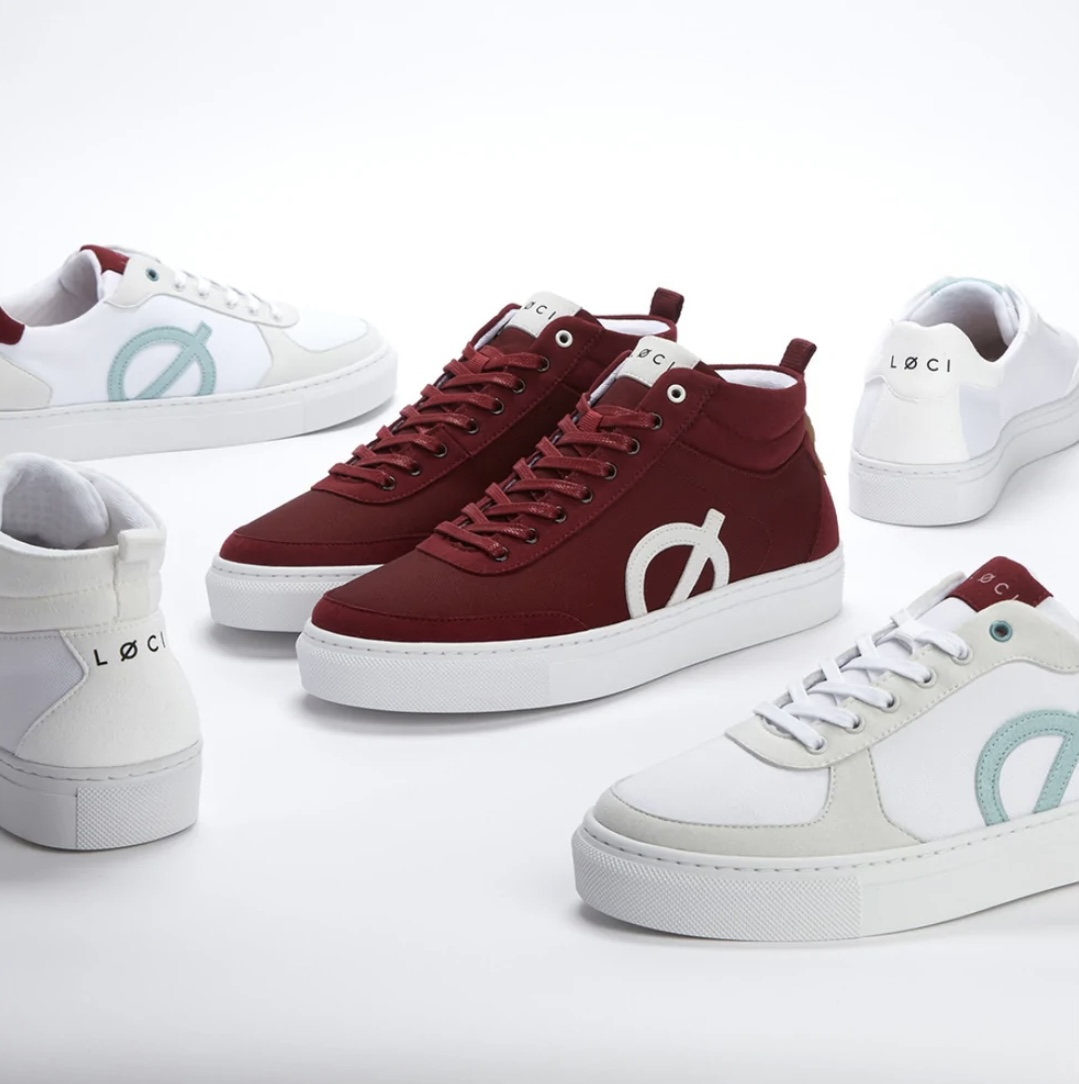 Places to Shop Sustainable in Los Angeles
Reformation
Studio City (Coming Soon), Melrose Ave, Santa Monica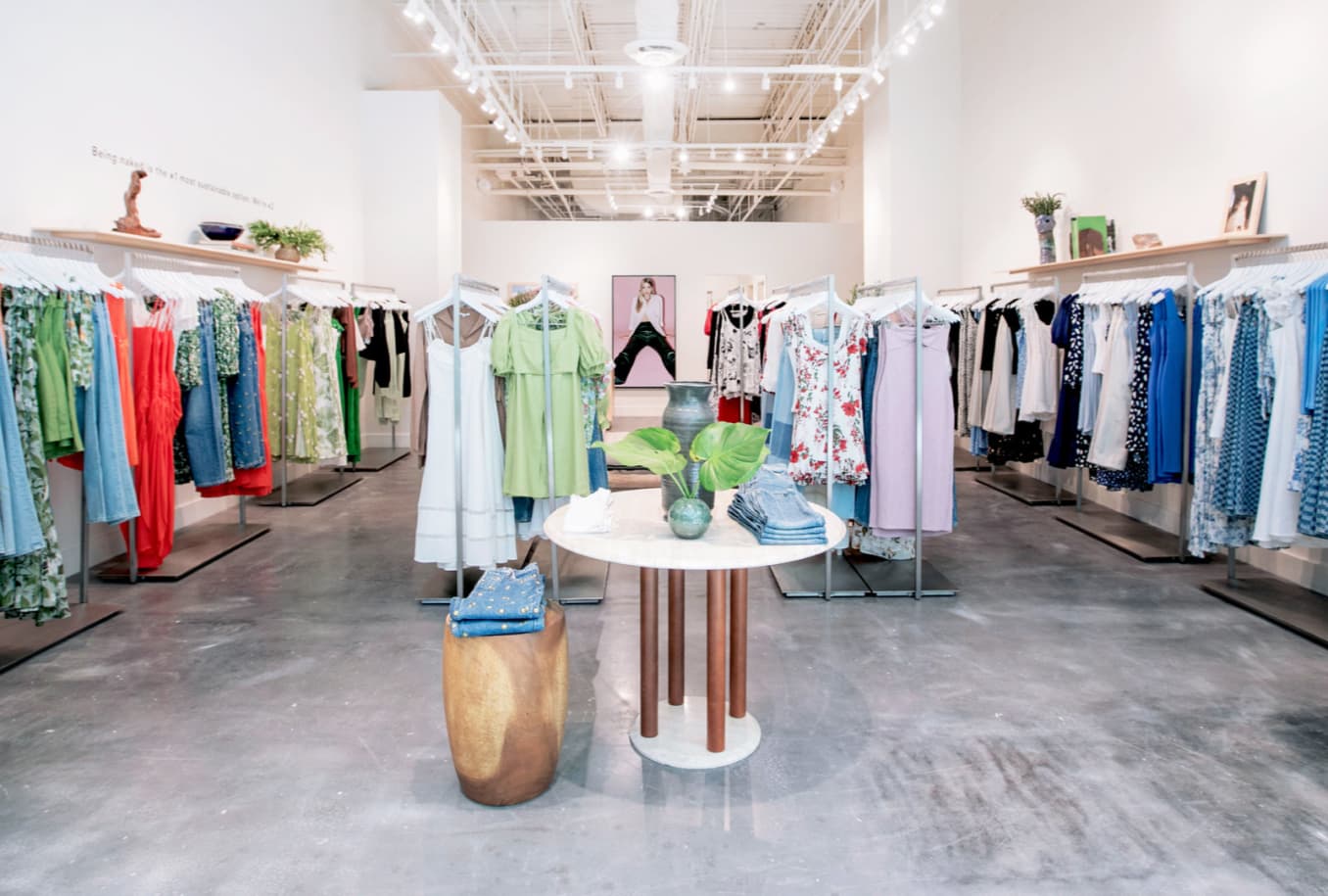 Nothing says Los Angeles fashion like silk slip dresses, loveworn denim and faded band t-shirts - that's where Reformation comes in, with their upcycled vintage pieces and sustainably made wears that celebrate the feminine figure. Head to their flagship store on Melrose Avenue for occasion dresses and statement co-ords crafted from sustainable materials, rescued deadstock fabrics, and TENCEL™, a semi-synthetic material manufactured from Eucalyptus trees.
Christy Dawn
Venice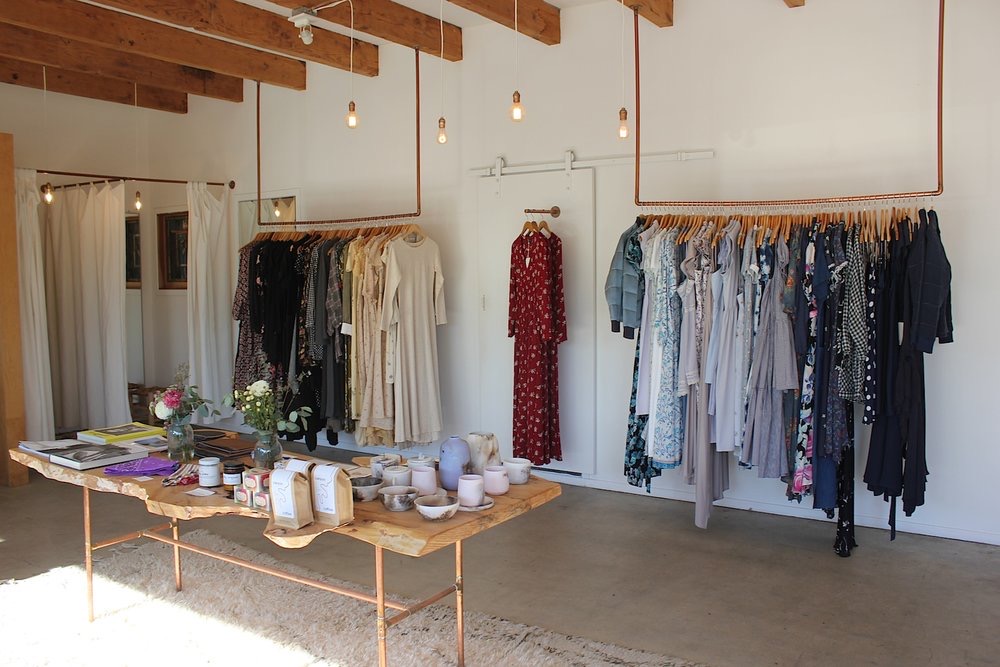 All of Christy Dawn's floral prairie dresses and jumpsuits in a rainbow of earthy colors, from dusty pink to burnt orange and sky blue, are made in LA from deadstock fabric. You can also find some dope fisherman sweaters. You'll walk out feeling ready to frolic through a desert blooming with wildflowers.
Haley Solar
Eagle Rock, Los Angeles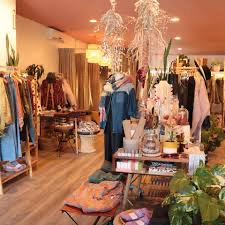 Epitomizing the L.A. lifestyle of throw-on-and go, Haley Solar's retail store is located in the trendy L.A. neighborhood of Eagle Rock, and is blurring the line between couture and ready to wear with her collection. Each fabrication in the collection is sourced locally, up-cycling and bringing new life to the fabrics. Haley chooses a mixture of traditional and natural dyes, often using vegetables and tea to create a vintage feel and a depth not found in mass produced fabrications.
Whimsy + Row
Mar Vista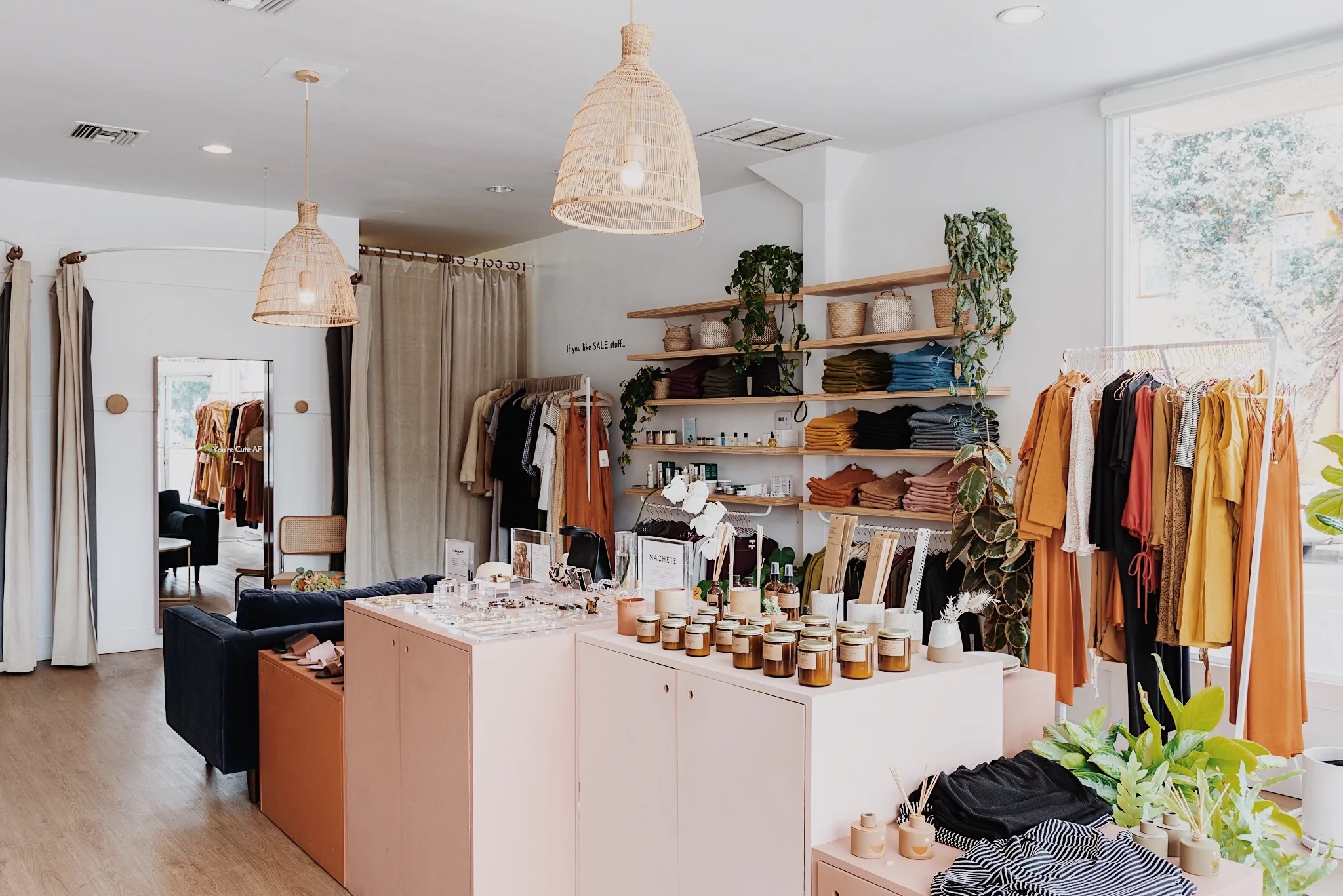 All of Whimsy + Row's clothing is made in small batches in LA with deadstock and low-impact fabric, such as Tencel, organic cotton, and certified rainforest-free rayon, and the prints are done with an eco-friendly process. Find fleece jackets, sexy tops, jeans, loose-fit trousers, and pretty dresses.
There are plenty of amazing benefits you can reap from sustainable clothing. From reducing the world's water pollution to supporting fair labor practices, shopping sustainable fashion will be a gratifying experience.
Magnlens
Century City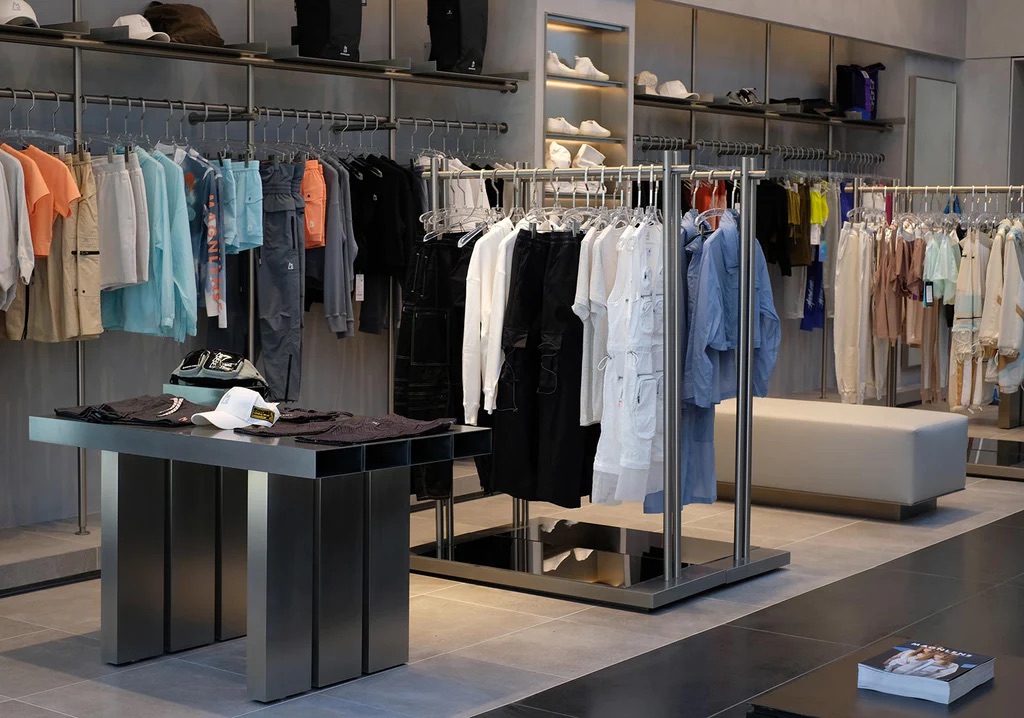 Magnlens is a global yet independent activewear brand that makes apparel for active bodies and minds. They are driven by a passion for doing what's right for the planet while taking in inspiration from the world around us. They believe style should be inseparable from sustainability and that performance is magnified by design. By exploring our world with inspiration, they inspire their customers to explore their world with style and comfort
Visional is a private shopping app for consumers to shop from local stores with the help of a real person and using live video. We have a complete package of discovery, live shopping, e-commerce, delivery and customer service all in one place and a completely new and different way of shopping online. You get the attention of a product expert from a retail store real time who is going to help you find the best products and you can work with the same expert again if you like their work. Check out Visional on Instagram for the latest products and deals.
---